Testingfg of Ads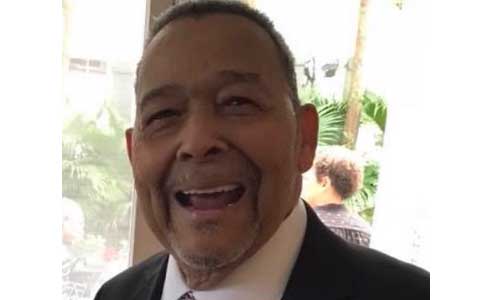 Dec. 17, 1934- Sept. 19, 2019
Former Lithonia Mayor Darold Honore' and his family are mourning the loss of his father,     Darold Peter Honore' Sr., who passed away peacefully at home in Lithonia on Sept.19.  He was 84.
Mr. Honore, who was from New Orleans, graduated from Joseph S. Clarke High School in 1953.  Following graduation, he served in the United States Army and after being honorably discharged, he began a successful career as a master carpenter for the family business, L. Honore' Inc.  One of the highlights of his career was when their work was recognized in an edition of Architectural Digest.  Mr. Honore' had a talent for visualizing and designing various projects.  He graduated from Straight Business College and was a member of the Carpenter's Local Union 1846.
On May 28, 1960, he married the love of his life, Joyce Marie Ann Joseph, at Corpus Christi Church in the historic Seventh Ward of New Orleans.  In anticipation of beginning a new chapter of his life with a growing family, he designed and built a home with space for expansion and multiple renovations (as per Joyce).  From this union, three children were born:  Jill Michelle, Darold Peter, Jr., and Jan Monique.  Mr. Honore' was a reserved man who envisioned the life he wanted to provide for his family and worked hard to achieve it.  He rooted his family in a loving neighborhood with people who are still members of his extended family as of this day. Catholicism was integral part of his upbringing and he wanted to ensure that his children were also raised with this strong foundation.  He was actively involved within their home church, St. Paul the Apostle, St. Paul the Apostle Elementary, St. Augustine High School, and St. Mary's Academy.
His love for the water and outdoors was shared with his family every summer at the family home in Pass Christian, Mississippi.  He took them fishing, swimming and even participated in building the annual Fourth of July bonfire.
Family was also a reason he joined the Lagniappe Carnival Club where he would showcase his carpentry skills building the club's Mardi Gras float and participating in the themed design.
A few years after Hurricane Katrina, he and his wife moved to the quiet city of Lithonia where he lived his remaining years with his son, Darold, Jr., and wife, Tammy.
Mr. Honore' enjoyed watching Westerns, woodworking and taking trips to the casino.  He was a man of few words but full of integrity, patience and an infectious smile. Anyone who was fortunate to encounter him in his lifetime could only describe his presence and spirit as the epitome of Christianity.  It was a legacy he wanted to pass on to future generations not only in his family, but to all that knew him.
Family was what he prioritize in life and family was who prayerfully surrounded him upon his transition.
Mr. Honore' is survived by his wife of 59 years, Joyce Joseph Honore', his three children, Jill Honore' Ndukwe, Darold Peter Honore' Jr.(Tammy), and Jan Monique Honore', his grandchildren  Nneka Annes Ndukwe, Onyema Godwin Ndukwe Jr., and Darold Honore' III; a brother, Morris Honore' (Jann), and sister-in-law Joycelyn Dejan. He also leaves to cherish his memory a host of nieces and nephews.
The viewing will be held on Friday, Sept. 27, 10 to 11 a.m., and the funeral will begin immediately afterward at St. St. Anthony of Padua Catholic Church, 928 Ralph David Abernathy Blvd. S.W.  Atlanta. Tri-Cities Funeral Home in Lithonia is handling the funeral service.