Testingfg of Ads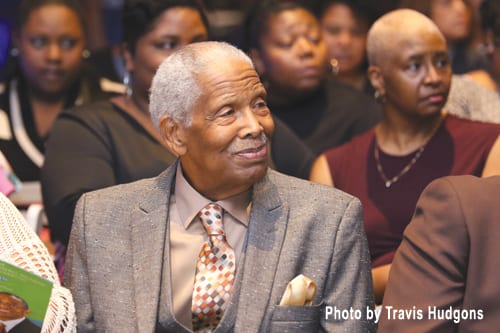 Oct. 5, 1940-Jan. 18, 2018
Family and friends gathered today for the homegoing celebration of Gilbert "Dr. Turman," Jr., a former principal of Southwest DeKalb High School and founder of the South DeKalb Neighborhood Coalition. Turman also was known in Newton County, where he worked as an educator before working in DeKalb.
Mr. Turman died on Jan. 18. He was 77.
The Rev. Aaron Park officiated the 1 p.m. funeral, which was held at Zion Missionary Baptist Church, 6275 Campbellton Road, Atlanta.
Mr. Turman is survived by his wife of 49 years, Anne; three children: Carla Turman Burnett (Collie); Gilbert Turman, III; Terrelyn Turman; and three grandchildren.
Gregory B. Levett and Sons Funeral Homes & Crematory, Inc. is handling the arrangements.
SEE RELATED: Gilbert Turman, former DeKalb principal and civic leader, passes