Testingfg of Ads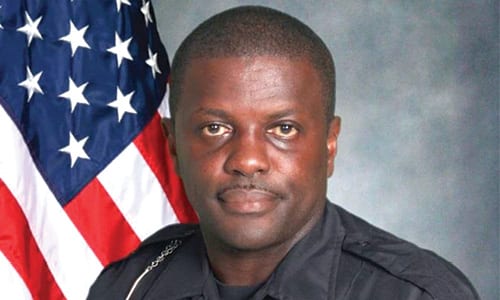 DeKalb County Police Detective Darrel Price is battling cancer. The 10-year veteran is out of work on medical leave due to Hodgkin's Lymphoma.
 DeKalb County Commissioner Larry Johnson is hosting a fundraiser to assist Price. The fundraiser will be held on Saturday, July 21, 9 a.m. to noon, at the Dunkin Donuts, 2555 Wesley Chapel Road, Decatur. 
Detective Price began his fight with Hodgkin's Lymphoma in April 2016. He has undergone treatment, but the cancer has returned and spread to other lymph nodes in his body.
In April of this year, while at a routine lab appointment with his oncologist, Detective Price sustained severe nerve damage in his dominant arm. This injury is now preventing him from working.
Those who would like to contribute but are unable to attend the fundraiser hosted by Commissioner Larry Johnson may donate online at the Darrel Price GoFundMe page.