Testingfg of Ads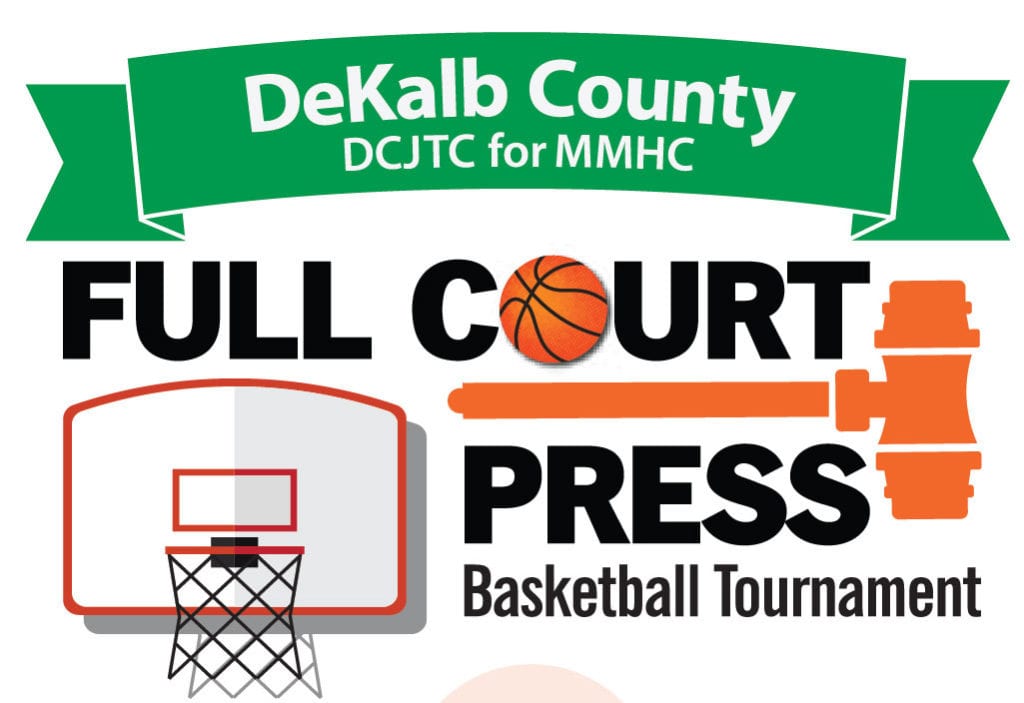 The DeKalb Criminal Justice Treatment Coalition, Inc. will host its second annual "Full Court Press Basketball Fundraiser" on April 27-28 at Decatur Active Living, 231 Sycamore St., Decatur.
The coalition, which is the advisory council to the DeKalb Misdemeanor Mental Health Court (MMHC), helps to provide funding to assist MMHC participants with transportation, medication/treatment, clothing and hygiene items, housing, utilities, education and food.
Derek Johnson-Cage, the coalition's board chair, said the event is the nonprofit's most critical fundraiser of the year, helping the mentally ill who are incarcerated for misdemeanors have a better quality of life.
Said Johnson-Cage: "Every week, hundreds of men, women, and young adults with diagnosed and undiagnosed mental illnesses are incarcerated in DeKalb County on various misdemeanor criminal charges, History shows, however, that the jails offer little more than housing for the mentally ill before their cases are resolved and their lives returned to the same hopeless place they were before their arrests."
Sixteen teams of law-enforcement, first responders and judicial agencies in and around DeKalb County will be competing in the charity event in support of MMHC participants.
The two-day event will include a "Sponsor Free Throw Contest," "Chiefs Challenge," mental health providers to answer questions and provide resource information as well as concessions. There also will be special guest appearances throughout the event.
Game days are Saturday, April 27, 9 a.m. to 6 p.m.; Sunday, April 28, 9 a.m. to 6 p.m. (playoffs and championship).
Tickets are $5 for adults; $3 for children 4-12; and free admission for children ages 3 and under. For more information, visit dekalbcountyfullcourtpress.com.