Testingfg of Ads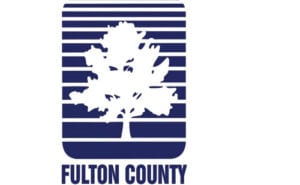 The Fulton County Department of Housing and Community Development is soliciting project proposals for Emergency Solutions Grant (ESG) funds.  Funding is available for activities that primarily benefit low- and moderate-income residents of Fulton County. The funds are divided into the following categories: Up to 60% for Shelter activities and 40% to Homelessness Prevention and Rapid Rehousing activities.
Eligible applicants must have both capacity and previous experience in the successful delivery of services that follow the ESG guidelines. Available funds are designated solely for eligible activities that result in improving access to quality housing and supportive services for individuals and families who experience, or are at risk of homelessness. Proposed projects must be outside the city limits of Atlanta but within Fulton County.  Applications and program guidelines are available beginning today, Wednesday, June 22, online at www.fultoncountyga.gov.
Printed copies of the program manuals are available for pick-up at the following location:
Fulton County Government
Department of Housing and Community Development
137 Peachtree Street, SW
Atlanta, GA  30303
Completed application forms must be submitted to the above address no later than Friday, July 8, at noon.
During the application period, the Department of Housing and Community Development will sponsor an Application Preparatory Workshop to help potential applicants to complete applications and answer questions about the ESG Program.  All applicants are required to attend the mandatory Application Preparatory Workshop on Wednesday, June 29, 2016 at 10 a.m.  The workshop will be held in the offices of Housing and Community Development at 137 Peachtree Street Atlanta, GA 30303
For more information, applicants or citizens can call 404-613-7944.
Citizens in need of reasonable accommodations due to a disability including communications in an alternative format should contact the Disability Liaison in the Department of Housing and Community Development five days before the workshop at 404-613-7944. For Georgia Relay Access, dial 711.