Testingfg of Ads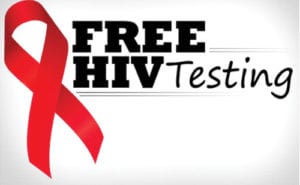 Phoenix Pass will partner with Positive Impact Health Centers to offer free and confidential HIV testing on Thursday, Aug. 18, 4 to 7 p.m., at Lighthouse Village, 541 Sigman Road.
Learning your HIV status is an important step in keeping you and your loved ones healthy. Clients who test negative will learn more about how to protect themselves from infections. Clients who learn they are positive will immediately be linked to additional care services that can keep them healthy for many years as well as learn how to prevent spreading the virus to others.
The OraQuick Advance Rapid Test will be used. The test is simple-no needles–just a quick mouth swab–and within 20 minutes, you will be aware of your HIV status.
Fifteen minutes before having an oral rapid HIV test, please do not: chew gum; eat any food; or drink any fluids including water.
No appointment is required. For more information, call 770-655-1655.