Testingfg of Ads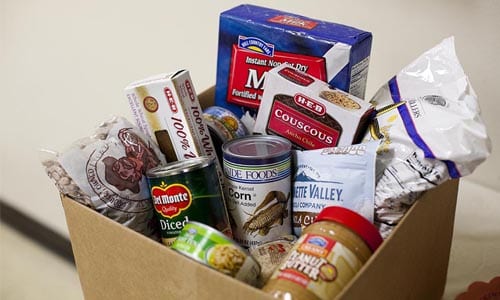 DECATUR—Free food boxes will be distributed on Oct. 28, 11 a.m. to 1 p.m., in the parking lot of DeKalb Tax Commissioner Irvin J. Johnson's office, 4380 Memorial Drive, Decatur.  The food will be give away while supplies last.
The distribution is in partnership with Clerk of Superior Court Debra DeBerry, Sheriff Melody Maddox, District Attorney Sherry Boston, and Solicitor-General Donna Coleman-Stribling, FODAC, the Interact Club of the Rotary Club of South DeKalb, and JABY, Inc.
Food boxes will contain five pounds of meat, 12 pounds of produce, five pounds of dairy, and one gallon of milk. Families are asked to wear masks and remain in their vehicles to comply with CDC guidelines to reduce the spread of COVID-19.
For more information, contact Ceasar Gaiters at 404-913-9791 or email sdekrotary@gmail.com.