Testingfg of Ads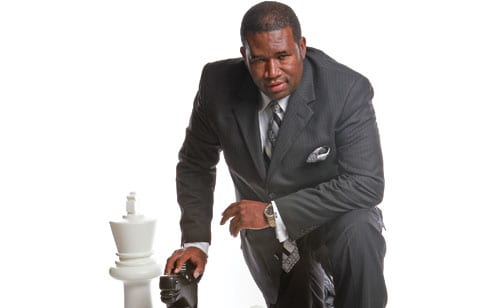 The DeKalb County Virtual Village 2.0, "Keeping Children Safe During a Global Pandemic," has announced that
Orrin Hudson, founder  of the Stone Mountain-based nonprofit, Be Someone Inc., will conduct a series of 10 virtual chess classes for DeKalb youths ages 8 – 18.  The one-hour long classes will be taught Saturdays, 11 a.m. to noon, Oct. 10 through Dec. 12.   The free program will culminate witha chess tournament followed by an awards program.
Hudson presented a similar program this summer that was well attended.  What makes Hudson's program unique is that while teaching young people to play chess, he uses the game's principles to also teach life lessons that are so important today.
For example, Hudson stresses there is a consequence for every move we make, whether it is on the chess board or in life.  He teaches young people to think ahead before they act.  One of his key motivational messages stresses the importance of education and responsible behavior: "Pants up, head up, grades up, never give up."
Sandra Petgrave is a DeKalb County mother of six children.  Her three sons attended the "Keeping Children Safe" chess program this summer.
"Mr. Hudson mentored my three sons and taught them valuable life skills, all while learning the game of chess," Petgrave said. "Mr. Hudson went far beyond [what I expected. it was incredible to offer such a service for free."
Hudson said the value of the 10 one-hour classes would be $1,500.
"My classes are unique in teaching both the game while at the same time teaching young people to believe in themselves and how to be successful, productive citizens,"  Hudson said.
The chess champion, who launched his Be Someone program in 2000, has taught more than 77,000 young people, many of them at-risk youngsters.
Hudson said his 10-week program is a national model "to create peace, positivity, purpose and potential."
The classes are limited to 100 participants. Participants must have access to a computer and an internet connection. To register visit:  https://dekalboys.org/chess-class/
For more information about the Be Someone program, visiti www.besomeone.org.