Testingfg of Ads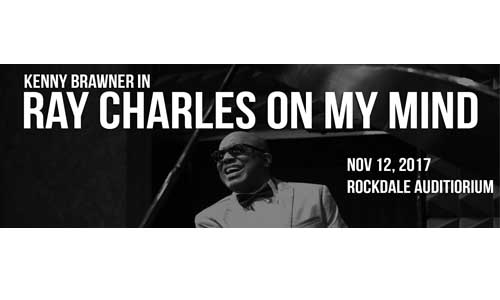 The Fox Theatre Institute (FTI) has awarded over $85,000 to four projects under the organization's newly-created Urgent/Emergency Need Grant, a part of FTI's expanded funding efforts to support historic Georgia theaters. The Conyers-Rockdale Council for the Arts was one of four venues awarded a grant.
For the theater or historic performing arts venue to receive an Urgent/Emergency Needs Grant, the historic venue must have found operational needs that require immediate action to save the structure itself, or unanticipated delays that hindered the venue's ability to maintain its current programming and economic health. The Urgent/Emergency Need Grant is one of four grant funding categories through FTI – including Urgent/Emergency Need, Historic Structures Studies or Planning, Technical Assistance and Services, and Preservation Grant – all of which allows up to $500,000 of much needed statewide grant subsidy.
"Awarding urgent or emergency funds are a top priority for FTI," said Adina Erwin, vice president and Chief Operating Officer of the Fox Theatre, Inc. "Historic venues can find themselves in great financial need and we are fortunate to be able to respond with non-matching grants for immediate funding."
The following historic theaters or performing arts venues have been awarded Urgent/Emergency Needs Grant through FTI:
Conyers Rockdale Council for the Arts (CRCA), $11,348 – CRCA opened to the public in Oct. 2000 and is home to dozens of productions each year, including a long-standing relationship with the local theater company. FTI funds allows CRCA to replace its 17-year-old HVAC unit in time for the theatre to continue its scheduled programming. The council will present Kenny Brawner in "Ray Charles on My Mind" on Nov. 12,  6 p.m., at the Rockdale Auditorium, 903 N. Main St. N.W., Conyers. Tickets are $20. For more information, call 770-922-1343.   
Festival Hall, (Greensboro, GA), $19,640 – Festival Hall, formerly the Greene County High School Auditorium, serves as a Greensboro community landmark for local visual arts as well as theatrical and musical performances. Due to years of layering of materials, the stage has become dangerous for performers. With the grant, the stage will receive a new floor safe for performers and theater staff.
DeSoto Theatre, (Rome, GA), $20,000 – Downtown Rome's 1929 Historic DeSoto Theatre is the only remaining historic theatre left in Rome. Although state-of-the-art in 1929, the grant will allow the DeSoto Theatre to upgrade its original fire safety features.
Theatre Albany, (Albany, GA), $34,393 – Theatre Albany opened its doors in 1932 and is one of the oldest arts organizations in Albany. With FTI funding, repairs will be made to the historic façade of the building recently damaged by severe tornadoes in early 2017.
"The Fox Theatre Institute provides needed financial resources for historic theatres who have struggled to find partnering, supporting, or matching fund programs," said Leigh Burns, who was recently appointed director of the Fox Theatre Institute. "Currently, no other organizations in Georgia provide grant assistance specific to theater preservation, and notably direct funding that does not requiring a match. For many treasured Georgia historic landmarks, we are the only option to staying operational while making necessary repairs to ensure audience safety. The organizations that utilize our funds are the lifeblood for our downtowns, and spur community and economic development for their hometowns, and often the broader Georgia regions."
Since FTI services launched in 2008, it has supported 15 projects totaling more than $360,000. The Fox Theatre has committed more than $1 million to the overall program, including 'Fox in a Box,' a free interactive curriculum-based resource for elementary schools; Georgia Presenters, an innovative statewide talent booking consortium; and Preservation Grants to encourage preservation of historic theatres with outside funding not readily available elsewhere.
The 2017-18 FTI grant season launched on May 1, 2017 with the "Hampton 70: A Celebration of Colonel Bruce Hampton" concert in which a portion of the tickets sold benefited FTI. The all-star music celebration raised over $50,000 in the one-night only event.
For more information about FTI, visit www.FoxTheatreInstitute.org.