Testingfg of Ads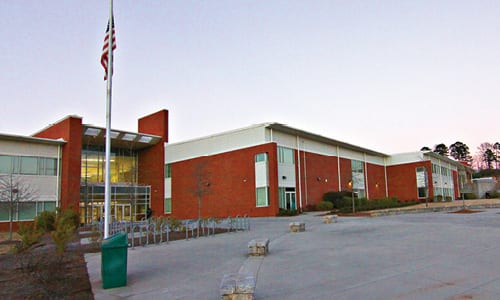 Four DeKalb County School District (DCSD) campuses have been ranked among the best high schools in America by U.S. News & World Report magazine.
The DeKalb School of the Arts earned a gold designation after being ranked No. 75 overall, and No. 2 in Georgia – a jump from its No. 89 overall ranking in 2017. Chamblee Charter High School also earned a gold designation, ranking No. 457 nationwide and No. 14 in Georgia. 
The Arabia Mountain High School Academy of Engineering-Medic performed well enough to earn a silver designation, ranking No. 58 in Georgia. 
DeKalb Early College Academy earned a bronze designation, ranking No. 68 in Georgia.
"Our district and students are again well represented on this prestigious list. Our four recognized campuses are a shining light of sustained excellence for our community. We are proud and excited for these schools as we continue to rise and improve." said Superintendent/CEO R. Stephen Green.
More than 6,500 high schools were ranked by the magazine. Rankings are based the following: 1) how well students at a school performed compared to their state peers in math and reading; 2) the reading and math proficiency of disadvantaged students compared to the state average; 3) if a school's student graduation rate meets or exceeds a national standard; 4) a College Readiness Index that is based on the school's Advanced Placement participation rate and how well the students did on those tests.
A gold designation is given to schools ranked in the top 500 schools for college readiness based on the magazine's index. Silver-designated schools have lower college readiness than gold schools, and bronze schools perform well on state assessments.