Testingfg of Ads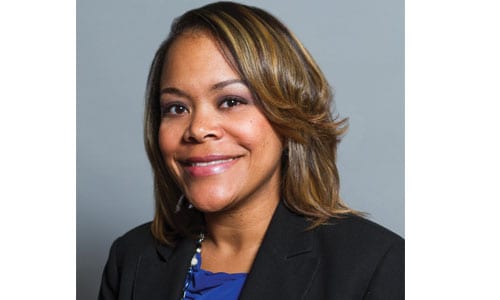 Dionne McGee has been appointed as a DeKalb County Deputy Chief Assistant Solicitor-General for the Office of Solicitor General.
McGee, one of three Deputy Chief Assistant Solicitor Generals, is responsible for the Special Victims Unit and Community Outreach.
A former prosecutor with the DeKalb Solicitor-General's Office, McGee had been in private practice focusing on family law matters, criminal defense and personal injury after trying to unseat Dax Lopez in 2012 for state court Judge.
McGee returned this year to the Solicitor-General's office after being appointed by DeKalb's new Solicitor-General Donna Coleman Stribling.
The Special Victims Unit McGee oversees is comprised of three prosecutors, two investigators and seven victim advocates. Rita Davis serves as Director of Victim Services. The unit handles high-risk domestic violence cases, along with elder abuse, animal cruelty, misdemeanor sex offenses and cases involving minor child victims.
McGee also oversees community prosecution, which includes a full-time community prosecutor, Claire Farley and Miltresa McMichael who handles the prosecution of county code violations.
"Our community outreach team also partners with the DeKalb County Police Department, churches, local business and civic organizations in order to educate the public about public safety and crime prevention," said McGee.