Testingfg of Ads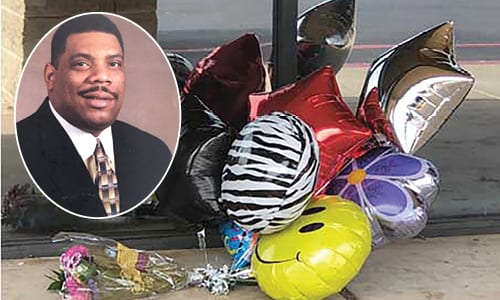 Former DeKalb County School Board member and business owner Jesse "Jay" Cunningham is being remembered by family and friends as a dedicated servant who deeply cared about his community. Mr. Cunningham died of a heart attack on April 6. He was 58.
"One of Georgia's tallest pines has fallen," said State Rep. Vernon Jones. "He will be missed."
Evelyn Cunningham said her husband had continued to work and serve the community, despite health issues. She said he had suffered a heart attack last year and recently, he had a stroke.  He had complained of feeling tired a couple of days before he passed, she said during an interview at their home.
"He was running the business, putting in a lot of hours," said Evelyn Cunningham.
Jesse Cunningham had recently renovated Jesse's Restaurant & Lounge on Wesley Chapel Road in Decatur. With the help of his brother, Malcolm Cunningham, a businessman in the automobile industry, and his son, Brandon, they reopened the restaurant earlier this year after a renovation. Brandon, who was helping to promote the business through social media, said the restaurant is temporarily closed as the family grieves.
State Rep. Earnest "Coach" Williams said Jesse Cunningham poured his all into the restaurant just as he did into public service.
"He was a good public servant. He put all the effort he could into serving the community," said Williams, who supported the restaurant, holding his birthday party and his wife's birthday party at Jesse's.
Pastor Lee May, DeKalb County's former interim CEO, said Cunningham had a big heart.
"When we were organizing our church last year, we would have breakfast at the restaurant and he would serve us and join us to offer input," said May.
May said he first met Cunningham in 2006, the year they both were elected for public office. May was elected to the DeKalb Board of Commissioners. Cunningham was elected to the DeKalb Board of Education, serving for eight years.
"He really lobbied to help the schools in our community. In fact, he lobbied for the expansion of Southwest DeKalb High School, which is where my congregation is now leasing space for our church on Sundays," said May.
Cunningham was a well-known champion for MLK, McNair and Southwest DeKalb high schools, as well as Flat Rock and Narvie J. Harris elementary schools. He also served as the  District 11 director for the Georgia PTA.
Stonecrest Mayor Jason Lary said Cunningham provided great insight about the school district as Lary worked to create the city of Stonecrest. Cunningham threw his name in the hat and was a candidate for the District 4 City Council seat.
"Jay was the first person that I discussed what the footprint for our schools would look like in the new city. He drove me around and we talked about the importance of education. He knew more about the schools than anybody," said Lary. "I will miss him as a leader of this community and as a friend."
Lisa Cunningham, one of Jay Cunningham's sisters, said their family is taking the loss of their loved one very hard.
"We knew Jay had dealt with some health issues, but he was looking forward to a successful future. He had gotten a new wardrobe and he was looking good," said Lisa Cunningham. "It's just a bitter pill to swallow."
Lisa Cunningham said Jay, the eldest of seven children, was not only a brother, but a father figure to her and her siblings.
"He helped raise the six of us when our father died," said Lisa Cunningham.
The Celebration of Life Services for Jess "Jay" Cunningham will be held Monday, April 16, 2018, noon, at The Greater Piney Grove Baptist Church, 1879 Glenwood Ave SE, Atlanta.
Mr. Cunningham will be laid to rest at Hillandale Memorial Gardens, 6201 Hillandale Drive, Lithonia, GA 30058.
Visitation will be held on Sunday, April 15, noon to 7 p.m., at the South DeKalb Chapel of Gregory B. Levett & Sons Funeral Home. The wake service will be from 5 p.m. to 7 p.m.
In lieu of flowers, the family requests donations be made to the Jesse "Jay" Cunningham Foundation at Wells Fargo bank.
Shirley Cunningham wrote this tribute to her eldest son, Jesse Jay Cunningham: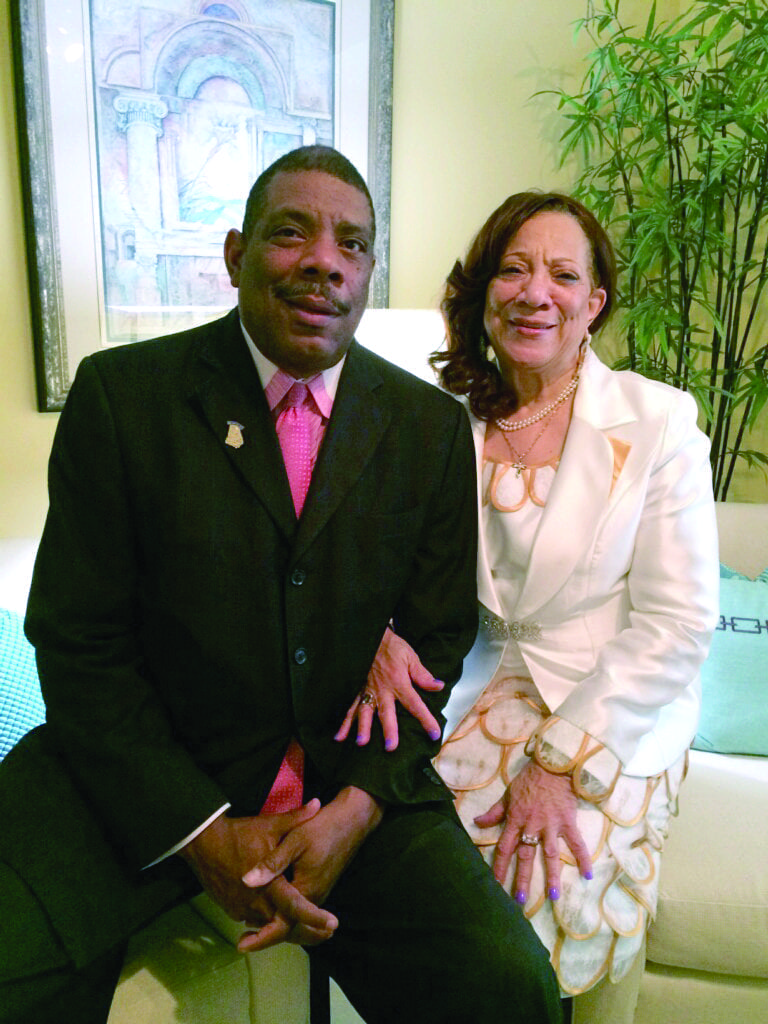 Revelation 14:13
Then I heard a voice from heaven say, "Write this:  Blessed are the dead who die in the Lord from now on." "Yes," says the Spirit, "they will rest from their labor, for their deeds will follow them."
My Dearest Jay,
I will truly miss you, but your spirit will forever linger in my mind, heart and soul.  You were our first born of seven children.  You were the one who took the reins of the family after the death of your father.  Through GOD's grace and mercy, you continued to lead and guide the family.
I am extremely thankful for the past seven months that GOD allowed me to spend quality time with you not knowing you would be going to your new home with the Lord.
I couldn't be prouder of the Man you grew up to be.  You were STRONG, INDEPENDENT, CARING, THOUGHTFUL, FORTHRIGHT, GOD FEARING, LOVING, KIND, CONSIDERATE, SOCIABLE, and OUT SPOKEN.
My Son, you walked softly, but carried a big stick.
JOB WELL DONE,
MA