Testingfg of Ads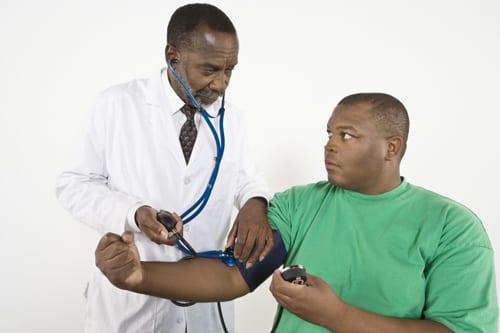 Men in DeKalb County will now have one less barrier to getting preventative health care, thanks to the DeKalb County Board of Health and health partners who have launched a new initiative.
The board is opening a health and wellness clinic to provide free preventive care to low-income men who live in DeKalb. The clinic will open on Wednesday, Feb. 21, at the Board of Health's T.O. Vinson Health Center, 440 Winn Way, Decatur. Patients will be served on Wednesday and Thursday evenings by appointment. Officials say the evening hours are being held to accommodate men who work during the day and otherwise might not go to the doctor.
The new clinic is part of a larger men's health initiative targeting African-American males, who have higher rates of chronic diseases such as heart disease, diabetes, cancer, asthma and obesity, officials said.
"DeKalb County males experience significantly less than optimal health outcomes and have lower life expectancies than their female counterparts, said DeKalb County District Health Director S. Elizabeth Ford, M.D. "With the help of our partners, we are pleased to provide a resource for men to receive free preventative services and view this accomplishment as a stepping stone to addressing men's health in DeKalb County."
The Fulton-DeKalb Hospital Authority in partnership with DeKalb Medical Center's Physicians Care Clinic, Inc. is providing the funding for the new clinic, which will support non-emergency, chronic disease management, primary care medical services and pharmaceuticals for DeKalb men who are low-income, uninsured or underinsured.
According to DeKalb's 2015 Status of Health report, the county's African-American male population has the highest rates of diabetes, cancer, and cardiovascular diseases (blood pressure, hypertensive heart disease, obstructive heart disease, and stroke) when compared to other racial groups.
Heart disease remains the leading cause of death in the U.S., accounting for almost 1 in every 4 deaths, affecting significantly more men than women, health officials said.
Life expectancy for males in the U.S. is about 76.4 years, compared to 81.2 years for females, according to the Centers for Disease Control.
DeKalb health officials said men who are eligible for the free clinic must be a DeKalb resident, 18 or older, uninsured, ineligible for Medicaid and Medicare and they must meet federal income guidelines for poverty. Health officials will conduct an assessment when appointments are scheduled.
For more information about the DeKalb County Board of Health's Men's Health and Wellness Clinic, call 404-508-7847.