Testingfg of Ads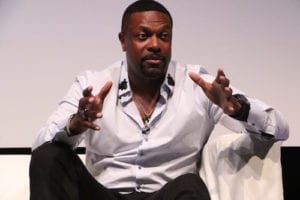 DeKalb County's oldest African American families, which include the bloodlines of comedian/actor Chris Tucker, Warren Moon and Willie Gault, will be celebrated at a family reunion hosted by the Flat Rock Archives in unincorporated Lithonia on July 22-23.
"All three of them (Tucker, Moon and Gault) are coming to the reunion," said Johnny Waits, who is a cousin of Tucker and president of the Flat Rock Archives. "We're very excited about recognizing our family members. We're hoping to make the reunion a bi-annual event."
Although the reunion will be private, Waits said he wants the community at large to know about the event because of the families' historical importance to DeKalb.
The Flat Rock Archives, which is housed in the ancestral home of the Rev. T.A. Bryant, Jr., who was Tucker's great-grandfather, will be rededicated during the reunion. Byrant donated the house, built in 1917, to the Archives to house the collections of the Flat Rock community, Waits said.
"DeKalb County was born in 1822 and had a population of 10,000. Our family was part of the 2001 slaves who were here at the time," said Waits, who guides visitors who come to the Flat Rock Archives through a history of the African American community including a slave cemetery.
Waits said family members are coming from Washington, California, Texas, Ohio, New York and Illinois to attend the reunion.
The Flat Rock Archives is located at 3956 Crossvale Road, Lithonia.