Testingfg of Ads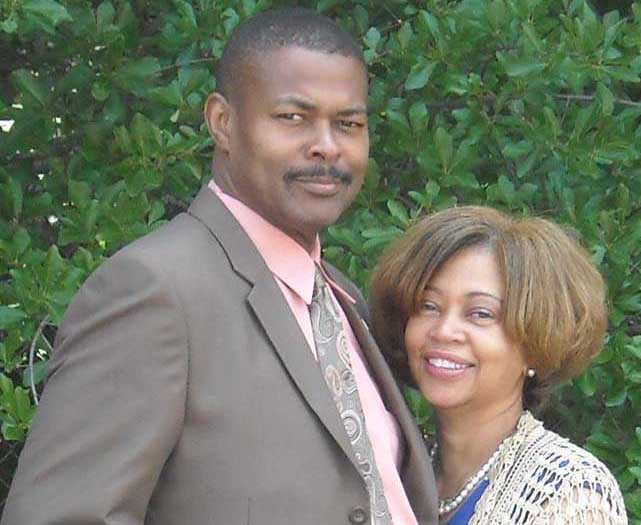 The historic Flat Rock Community Church in DeKalb County has appointed Charles Bennafield as its new senior pastor.
Pastor Bennafield, who began his duties on Dec. 3, will be installed on Saturday, Jan. 6, 3 p.m., at the church, which is located at 4542 Evans Mill Road, in the city of Stonecrest.
The new assignment will merge two congregations: the historic Flat Rock Community Church, where Bennafield had served for six years, and Crossroads Christian Community Church, which Pastor Bennafield launched in 1998. Flat Rock's roots extend over a century and a half. The church was established in 1860.
"I'm really excited about the opportunity to continue building God's kingdom. My congregation will be merging with Flat Rock. It's like the Brady Bunch," said Pastor Bennafield, referring to the television sitcom about a couple who marry and each have three kids (1969-1974).
Pastor Bennafield said he is looking forward to expanding Flat Rock by providing training programs for youths, outreach for seniors and the community at large.
"We're very near a school and Arabia Mountain Nature Preserve. I would like the church to provide after-school care and tutorial programs, for example. Being so close to Arabia Mountain Nature Preserve, I would love to offer exercise programs and walk the trails at Arabia. We might also look at starting a lunch-time bible study," Pastor Bennafield said. "We're going to seek input from the congregation and the community."
Pastor Bennafield is married to Pamela Michelle (Fortson) Bennafield. The couple has been married since 1989 and they have two adult children, Mia Charmaine, and Charles Jaron "CJ."
Pastor Bennafield is a graduate of the University of Georgia. He originally came to Flat Rock on March 30, 1992 and served for 6 years. He launched Crossroads Christian Community Church, beginning with a Bible Study on April 26, 1998.
Pastor Bennafield is employed at the Georgia Department of Human Services.
Pastor Bennafield said he believes that "God has prepared a remnant that will keep their trust in Him to reach, communities, cities, states and countries helping to build up the body of Christ. It is the vision of Flat Rock Community Church to be a beacon of light in the community, identifying needs and providing services that enhance the lives of individuals inside the church and in the community by faithfully cultivating caring relationships that honor and glorify God."
Church leaders praised Bennafield's leadership.
"We are humbled to have the type of leader among us who will work diligently to continue to not only uphold that legacy but expand the care, the outreach and the love that we as the church have always been known for here," the church stated in a news release.
Flat Rock Community Church holds worship service on Sundays at 11 a.m. Bible study is held Wednesday at 7 p.m. For more information about Flat Rock Community Church, visit www.flatrockchurch.org.