Testingfg of Ads
Splashin' at Vacation Myrtle Beach Resorts.This group has 14 resorts and hotels that are both family-friendly and budget-friendly.  Call 888-965-5750 or check out their website at vacationmyrtlebeach.com. The site guarantees the lowest prices and frequently has amazing discounts, specials, free nights, military discounts, family packages and more. Their upscale hotels include Beach Cove Resort known as "the friendliest resort on the beach", Sea Watch Resort with 10 hot tubs and South Wind on the Ocean featuring beautiful gardens.  Their more moderately priced lodgings have much to offer as well.  Hotel Blue is popular for millennials and has many amenities including a swim-up pool bar.  Most of the resorts in this group have several indoor pools, outdoor pools, waterparks and lazy rivers.  Whether you are vacationing solo, as a couple, girls/guys weekend away or family gatherings, you can find ample accommodations in rooms, suites as well as one, two, three or four bedroom condos.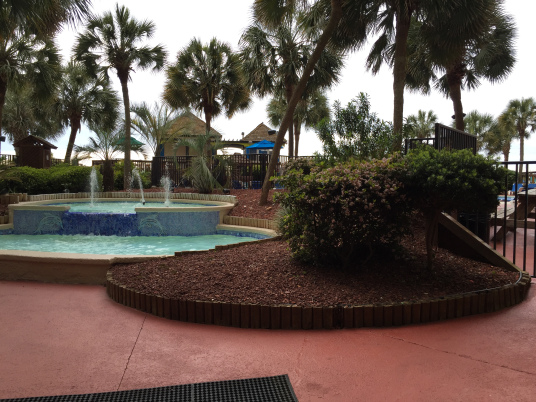 Taking Tours and Visiting Local Attractions.Myrtle Beach has much to offer with area attractions that are quite interesting and unique.  Visit Ripley's Aquarium – ripleys.com, Hollywood Wax Museum – www.hollywaxmyrtlebeach.comand Wonderworks – www.wonderworkssmb.com.  They each offer entertainment and excitement for the entire family.  You can go to the Visit Myrtle Beach website for boundless information on food, family and fun –   http://www.visitmyrtlebeach.com/.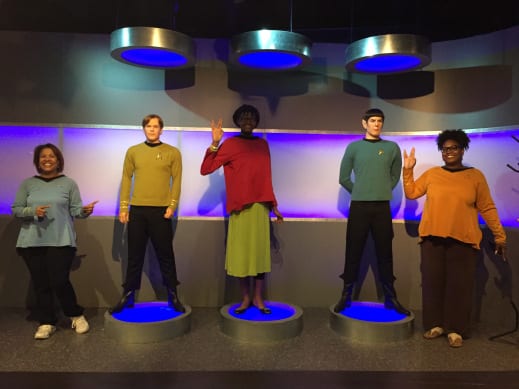 Breakfast at Johnny D's Waffles & Bakery – Johnny D's has an absolutely appetizing menu of breakfast, lunch and desserts. The delicious waffles and pancakes are made from scratch by Jami Saunders, part owner and Culinary Baker & Pastry Arts Chef.  Try the delectable signature red velvet waffle.  It's heaven on earth.  Whether you select the appetizing seafood omelette, Johnny D's Skillet, smoked salmon benedict, California Supreme Salad or other special prepared menu item, you will find your meal to be simply divine.  Call 843-448-6789 or see their site: johnnydswafflesandbakery.com.

Lunch at Croissants Bistro and Bakery – There's something special about the words croissants and bistro that makes you want to dine leisurely with family or friends. Owner Heidi Vukov's freshly blended ingredients in her dishes like Thai Cucumber Salad, Gourmet Turkey Burger, Chicken Salad Croissant or mouthwatering desserts are well worth the visit.  Call her at 843.448.2253 or visit the website croissants.net.

Dinner at Scatori's Pizzeria & Italian Restaurant – Whether you are in the mood for casual or upscale dining, Scatori's, owned by Chef Kevin Levine, is an excellent choice. The pizzeria sector features Boars Head meats and cheeses as well as Amoroso rolls.  The entire family can enjoy delicious pizzas like the Scatori Supreme.  To the right, the Italian restaurant presents an elegant dining experience that can be enjoyed by couples or groups. Savor delightful entrees such as the Shrimp Fra D'iavlo, Chicken or Veal Scatori or Spaghetti Bolognese.  For a special occasions, request the Five Course Chef's Dinner featuring fine wines.  Call 843-650-3370 or visit the website at scatoris.com.
Leslie E. Royal is a freelance journalist and travel writer for Essence, Upscale and other publications.  She is the creator of Leslie's Lane – a consumer information blog featuring jobs, discounts, free stuff, resources, inspiration, travel and more. This article originally appeared in the blog.  She is the author of "Leslie's Lane The Book!: Your one-stop Internet Resource Guide to Links for Jobs, Inspiration, Discounts, FREE Stuff, Scholarships, Travel & More!" Order it today for only $14.95.  Click on this link: https://www.createspace.com/6490667.