Testingfg of Ads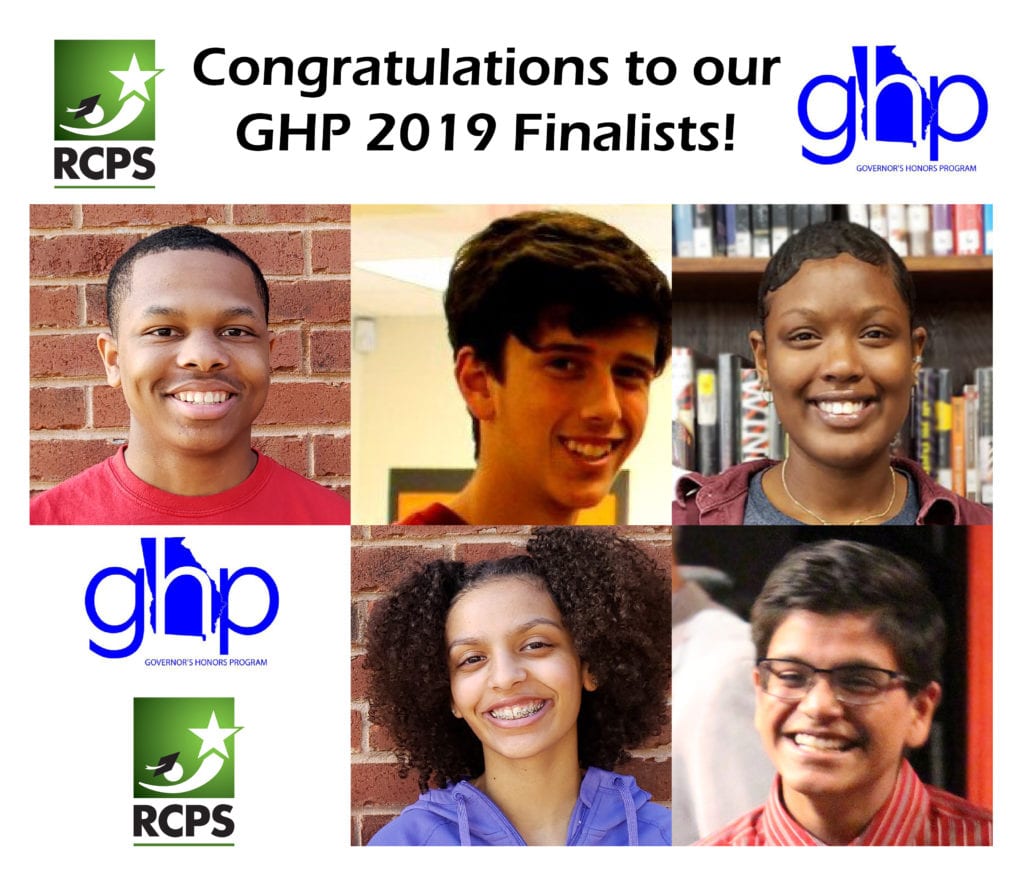 This year, five students from Rockdale County Public Schools (RCPS) have been selected to attend the Georgia Governor's Honors Program (GHP) hosted at Berry College in Rome, Georgia this summer.
The students selected to attend are:
Robert Boone – Music Brass: Tuba (Heritage High School);
Brandon Gignilliat – Agricultural Research, Biotechnology, and Science (Rockdale Magnet School for Science and Technology); Elizabeth Lee – Communicative Arts (Heritage High School);
Amaya Sommer – Music Voice: Treble (Heritage High School);
and Shivam Vohra – Mathematics (Rockdale Magnet School for Science and Technology).
"I congratulate our students for being selected for such a prestigious educational program," said RCPS Superintendent Terry Oatts. "This is a wonderful opportunity for students to extend their learning during the summer with scholars across the state."
More than 3,200 students were nominated at the state level, with over 1,500 competing as semifinalists. From those nominees, 658 students were chosen as finalists, while 111 were chosen as alternates. These students come from 242 different high schools and 89 school districts around the state. Since the program is fully-funded by the Georgia General Assembly, there is no charge for students to attend.
GHP is a residential summer program for gifted and talented high school juniors and seniors. Selection is based on a combination of ability and interest and is highly competitive. 2019 will mark the 56th consecutive summer of GHP, making it the longest continually running Governor's School in the nation.
Students will arrive on the campus of Berry College on Sunday, June 16. Students will spend the mornings in their major area of nomination, exploring topics not usually found in the regular high school classroom for four consecutive weeks. Evenings are filled with opportunities to attend seminars, activities, concerts, and performances.
In reviewing this year's list of selected students, Richard Parmer, Governor's Honors Program Manager said, "We are proud to welcome the 2019 cohort of GHP students as they continue the rich, longstanding tradition of bringing Georgia's most gifted and talented students together for this outstanding experience. GHP congratulates all of the finalists from Rockdale County Public Schools."