Testingfg of Ads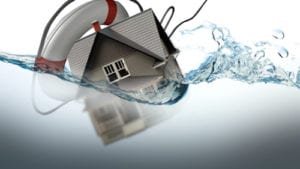 DeKalb County, in partnership with the Georgia Department of Community Affairs, announced an initiative to help approximately 150,000 Georgians reduce the principals on their underwater mortgages.
"DeKalb County residents who owe more than their homes are worth can get the relief they need from this federally-funded program," said DeKalb Interim CEO Lee May. "This program can help eligible DeKalb residents stay in their homes."
Many areas throughout the county were affected by the Great Recession as home prices plunged and the job market shrank.
Through the new, limited-time, federally-funded state initiative called "Underwater Georgia," eligible applicants may be able to receive a one-time payment of up to $50,000 to reduce the principal balance on their homes.
From now until Oct. 18, homeowners can visit www.underwatergeorgia.org to determine eligibility and begin a pre-application.
Because demand for the program is expected to far surpass total resources available, Underwater Georgia will operate through a random third-party selection process. Once funds have been exhausted, the program will close.
To qualify, homeowners must meet several criteria:
The property must be your primary residence (and only home) and purchased prior to Jan. 1, 2012.
The total amount owed on all mortgages on the home must be $250,000 or less and mortgage payments have to be less than 90 days past due.
Total gross household income must not exceed 140 percent of the Area Median Income (AMI).
The property must have a total loan-to-value (LTV) ratio of at least 110 percent.
Applicants cannot have previously received assistance through HomeSafe Georgia.
Representatives from the Georgia Department of Community Affairs will contact homeowners selected and work with them directly to complete a full application, which also includes submitting supporting documentation.
For more information, visit www.underwatergeorgia.org, call 1-877-519-4443, or email underwatergeorgia@dca.ga.gov.