Testingfg of Ads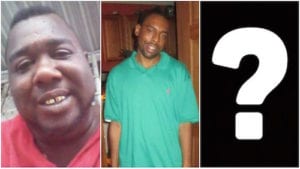 The latest news of two police-involved shootings that left two black men dead—one in Baton Rouge, Louisiana, the other in Falcon Heights, Minnesota—has prompted protests, anger and cries for justice from across the nation.
Alton Sterling, 37, was fatally shot by police outside a Baton Rouge convenience store on July 5. Police say two officers responded to an anonymous caller who said a man selling CDs outside the store threatened him with a gun. After police arrived, a struggle ensued and Sterling was shot. The shooting sparked protests by angry residents in Baton Rouge and prompted the U.S. Justice Department to conduct a civil rights investigation.
Philando Castile, just days away from his 35th birthday, was fatally shot on July 6 in Falcon Heights, just northwest of St. Paul, Minnesota, after he and his girlfriend were pulled over for a broken tail light. Castile told police he had a gun and a permit. He was shot as he complied with police to produce his license. Castile's girlfriend, Diamond Reynolds, livestreamed the incident via Facebook as her 4-year-old daughter watched the shooting and cried in the back seat of the car. The video shows Castile slumped over the steering wheel bleeding profusely from multiple gunshot wounds. Castile became the 559th person to be killed by a police officer this year.
Officers involved in both incidents are on paid administrative leave pending an investigation, authorities said.
Congressman Hank Johnson, who lives in DeKalb County and represents Georgia's Fourth District, criticized police for being quick to pull the trigger when it comes to blacks.
"Nowadays everybody has a gun…but there's still a problem for black folks who want to arm themselves. We (police) automatically develop a trigger finger. Weapons have proliferated into our society and we are now at war – not with a foreign enemy, but with ourselves," Johnson said during a speech on the House floor posted on his Facebook account.
Social media platforms around the country lit up with thousands reacting to the shootings, expressing grief, fear and anger.
The Rev. Jesse Jackson, Sr. took to Twitter saying, "The shooting of Alton Sterling in Baton Rouge is a legal lynching. Justice must prevail."
Underground Atlanta rapper Adaniyah from PVM had this to say:
"This has to stop. The black man is on the extinction list. They killed that man in front of his child and his girlfriend. That's the most disrespectful thing ever. He went to school, had a registered firearm and they still killed him.
Civil Rights attorney Mawuli Davis of the Davis Bozeman Law Firm in Decatur said the latest police-involved shootings underscore the fact that blacks continue to die more frequently at the hands of police than whites.
"There's no consequence for law enforcement killing black Americans. The system devalues and criminalizes black life and these events are the outward and most violent expressions of institutionalized racism and white supremacy. That's a hard pill for us to swallow as we come off the celebration of the 4th of July," said Davis.
"Systems create mindsets and culture and the culture is one of being afraid of black people. We must teach our young people to comply with police, but the system of white supremacy must be confronted and dismantled. I think it's less about the law, and more about the culture that allows for us to be disposable, profiled, disenfranchised and brutalized without consequence.
Dorothy Buckhanan Wilson, international president for Alpha Kappa Alpha Sorority, issued a news release, expressing dismay on behalf of the sorority's 283,000 members. She said police brutality disproportionately affects African Americans and called for justice.
"The names change, but the circumstances are tragically similar," said Wilson. "We join the call for a transparent and comprehensive investigation that delivers justice to the victims' loved ones and the community at large."
Community activist and military veteran, Amos King, of Rockdale said:
"We have to be smart these days. It's about survival. Police have a license to kill. Don't get smart and live another day. If you have a problem get his name and badge number and deal with it later."