Testingfg of Ads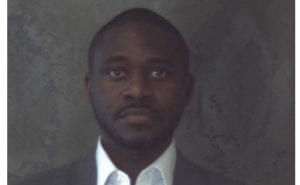 A DeKalb County judge sentenced Andrew James Spencer to 10 years in prison for fatally hitting a man changing a flat tire along I-20 in 2014, then speeding away.
Spencer also will serve five years of probation.
"This is a tragic case, and there is no way to undo a mistake or bring back a life lost," DeKalb County District Attorney Robert James said. "But what you do in moments of adversity is important. Here, we want to send a clear message that it is never appropriate to leave the scene of an auto accident, especially one where people are injured."
Spencer was convicted last month of first-degree homicide by vehicle, hit and run, reckless driving and failure to maintain lane for fatally striking Kleeon Cadogan and hitting and injuring Devon Witter on Feb. 19, 2014.
Cadogan, a local DJ, died as a result of his injuries. Witter was hospitalized in critical condition, and later recovered.
Spencer drove away from the scene after he hit the two men, but was forced to pull over by a motorist who witnessed the incident.
"Even at this point I do not believe Mr. Spencer understands the gravity of his actions," DeKalb County Superior Court Judge Tangela Barrie said before announcing the sentence. "It's clear Mr. Spencer had a disregard for life."
Spencer will be transferred to the custody of the Georgia Department of Corrections to serve out his sentence.