Testingfg of Ads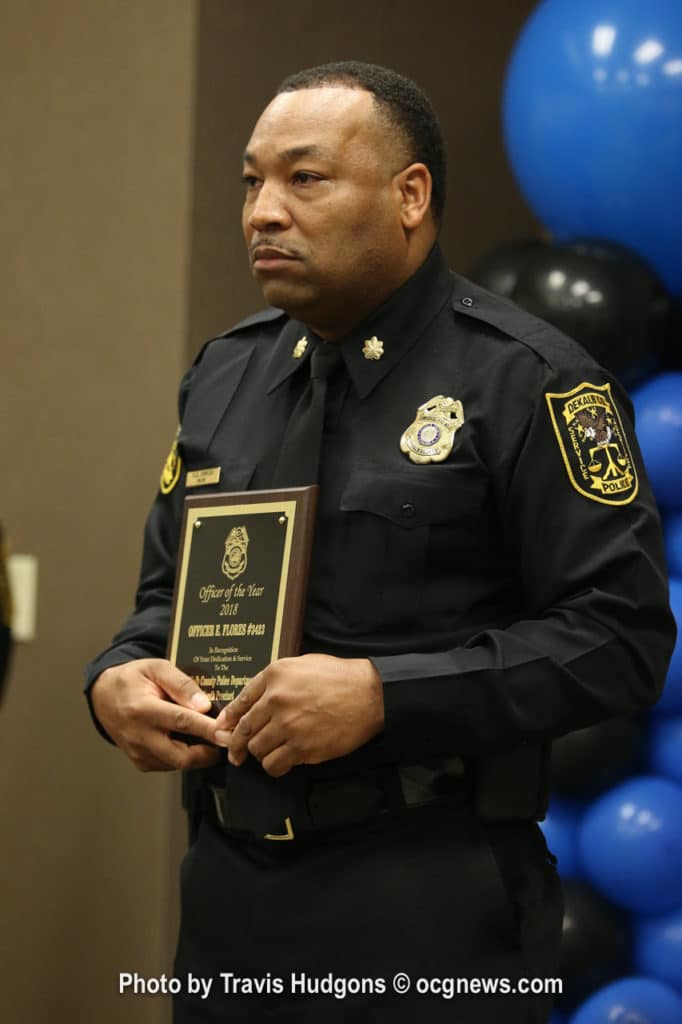 Major K.D. Johnson holds the Officer of the Year award for slain DeKalb County Police Officer Edgar Flores during the Jan. 9 DeKalb County Police Department South Precinct Officer and Community Appreciation Awards ceremony. The program was held at the south precinct headquarters in Decatur.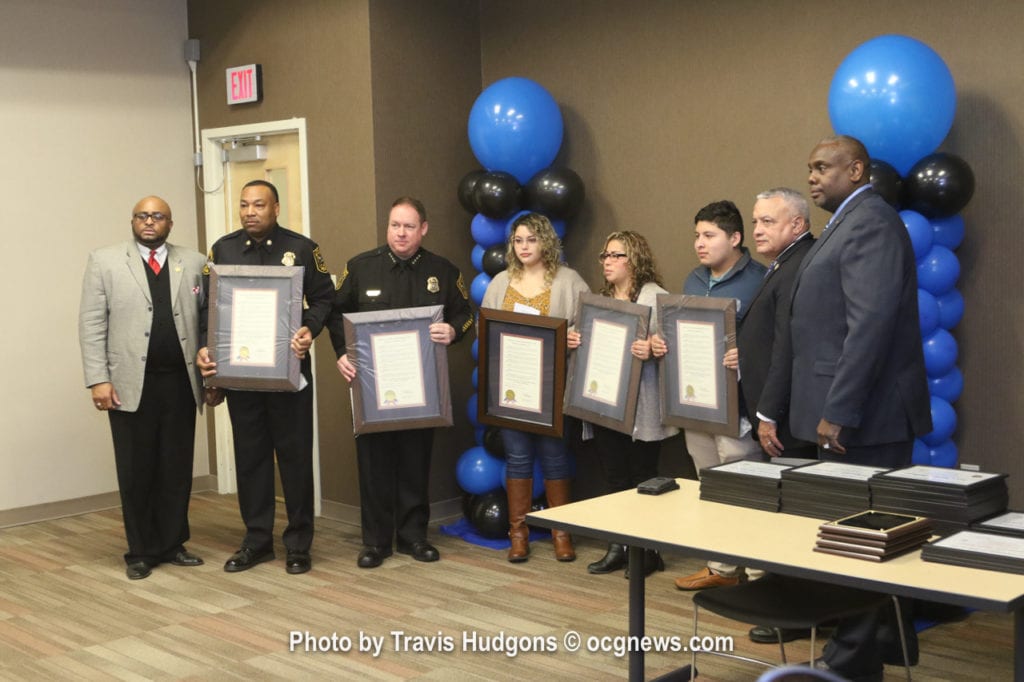 Congressman Hank Johnson was unable to attend the ceremony, but presented Flores with a U.S. Citizen of Distinction honor. Members of Flores' family were present to accept the honor.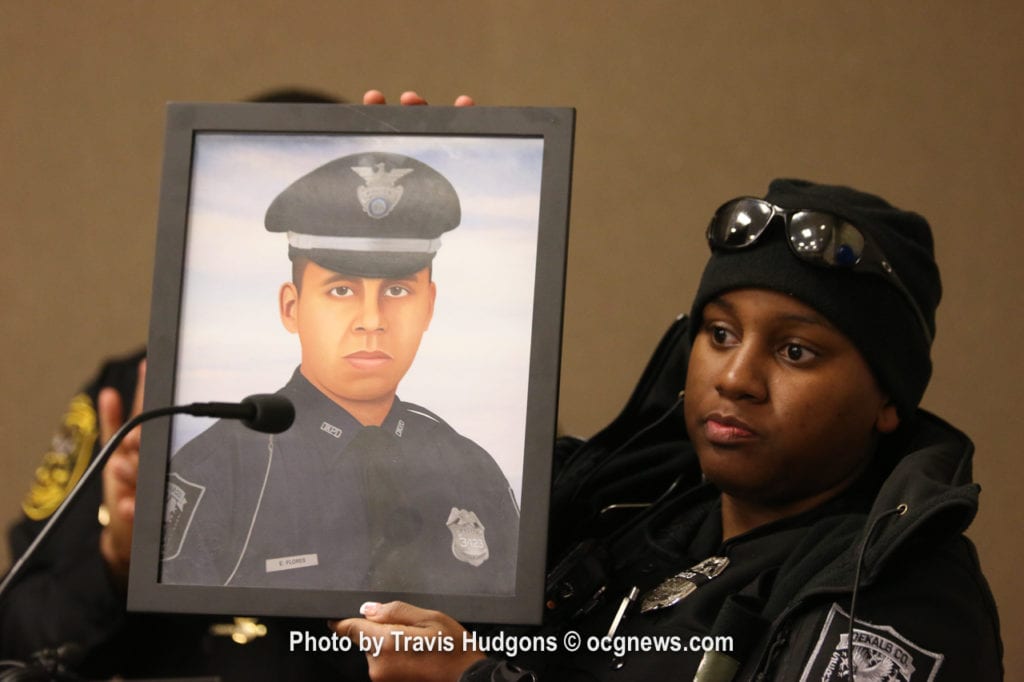 During the ceremony, night-watch Captain Bell shows a portrait of Flores that was done in his honor.
At the end of the ceremony, members of the Flores family (brother, Alexis Flores, mother, Laura Saucedo Flores and fiancé, Lizandra Mora) police officers and community members held a symbolic balloon and dove release. Photos by Travis Hudgons