Testingfg of Ads

There are many opportunities for connection, empowerment and education in the next few weeks. On Common Ground's Faith and Spirit Community Calendar features a diverse assortment of faith-based and other community events. To see what is going on in your community, visit churchesnow.org.

Feeding A Crowd
The Sankofa Community Food Pantry hosted a crowd during its drive-through food giveaway in July. Cars snaked around the build at the Faith Plaza, located at 1240 Sigman Road N.W., Conyers. Recipients received boxes of fresh fruit and vegetables as well as dry goods, meats, canned goods and milk.
Sankofa hosts the drive –through food pantry every third Saturday, 12 to 3 p.m., behind Faith Plaza. A variety of food items are given away at no cost, while supplies last. ID is not required to receive the food and you do not have to be a resident of Rockdale County. The food is given away on a first-come, first-served basis. For more information, call 678-517-2538.
King Center's second annual "Beloved Community International EXPO"
The King Center's second annual "Beloved Community International EXPO" will be held on Saturday, Aug. 10, 11 a.m. to 7 p.m. at 449 Auburn Avenue, NE, Atlanta. The expo is free and open to the public. In collaboration with the Martin Luther King Jr. National Historical Park, the Atlanta Consulate Corps and others, the Expo will transform The King Center's campus and the adjacent street into a "World House" of celebration, fun, music, dance, performances, and activities. All are invited to come enjoy the sites, tastes, and sounds of our wonderfully diverse world. For more information, visit www.thekingcenter.org.
Senior fling set in City of Clarkston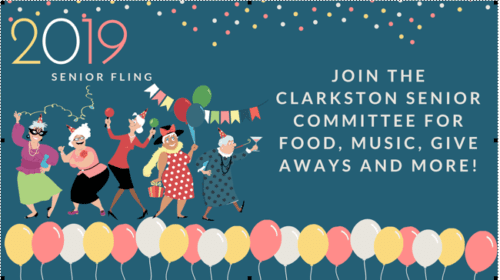 Join the Clarkston Senior Committee on Saturday, Aug. 17, 3 to p.m., for the first annual Senior Fling. There will be food, music, giveaways and more. All neighbors are welcome. For more details, visit clarkstonga.gov/senior-night-fling
Divine Faith International Ministry Gen-Now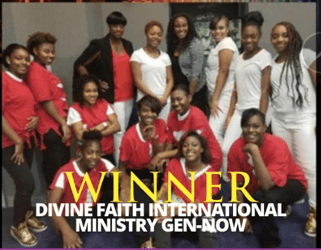 Pastor Lekan and Ebun Salami
The Stone Church Inc. Atlanta invites the community to its "Praise Dance Sunday," Aug. 11, 10 a.m., at the Stone Church Conference Center, 4943 Snapfinger Woods Drive, Suite B2, Decatur.
The 2018 Praise Dancers winner, Divine Faith International Ministry Gen-Now, will minister dance praises during the worship service.
Pastor Lekan and Ebun Salami welcome you to come dressed comfortably. For more information, contact 404-468-4102 or visit the web site: www.thestonechurchna.org.
Baptist Women in Ministry launches application for 2020 mentoring program
 The Baptist Women in Ministry's (BWIM) Mentoring Programoffers new ministers an opportunity to participate in two years of intentional mentoring with a seasoned Baptist minister and a group of peers. These mentoring groups serve as communities of support, encouragement, and guidance.
The BWIM Mentoring program is open to Baptist women who have served in their current area of ministry for less than three years and are ministering in churches, chaplaincy, non-profit work, and other "outside-the-box" settings.Applications will be received through September 15, 2019. More information can be found at www.bwim.info/mentoring-programor by contacting Julie Long at julielong@bwim.info.
  Faith community marks 400 years since arrival of the first enslaved Africans
 The year 2019 marks the 400thanniversary of the arrival of the first enslaved Africans to America. All Saints' Episcopal Church and the Absalom Jones Episcopal Center for Racial Healing will gather to address the legacy of slavery in this country.
Rector Simon Mainwaring will moderate a panel exploring the topics of justice and race with The Rt. Rev. Robert C. Wright, bishop of the Episcopal Diocese of Atlanta; . Catherine Meeks, executive director of the Absalom Jones Episcopal Center for Racial Healing; and Joel Thompson, Atlanta-based composer, pianist, conductor, and educator.
The conversation will be followed by a worship service featuring music from African-American composers, including Joel Thompson's "Draw Us Near."
The event will be held on Aug. 18, 5:30 – 8:00 p.m., 634 West Peachtree St., Atlanta.
University of North Georgia hosts religious symposium
 Mountain Top Lectures, in collaboration with the University of North Georgia, will host Professor Karima Bennoune Ph.Dfor a special lecture on Saturday, Aug. 24, 10 a.m. at the University of North Georgia, Hoag Auditorium, 82 College Cir, Dahlonega. Bennoune is a professor of international law at the University of California and an expert on religious extremism. She regularly serves as a consultant for global organizations such as the United Nations and Amnesty International in the fight against fundamentalism and terrorism.
Mountain Top Lectures host speakers hosts scholars and authors on a wide range of issues related to religion and spiritualitythree times year to foster an understanding of the human condition in a changing world in an effort tomake a greater impact on the collective as a whole. For more information, visit www.mountaintoplectures.org.