Testingfg of Ads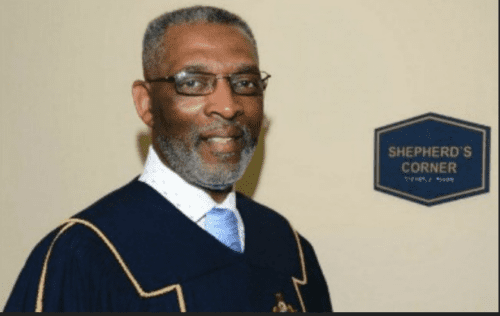 Fairfield Baptist Church, 6133 Redan Road, Lithonia, is set to celebrate its annual Homecoming and Family and Friends' Day beginning Saturday, Aug. 5. This year's celebration will be bittersweet as it will mark the beginning of many activities planned for the church's retiring pastor of 40 years, the Rev. Micheal Benton.
The theme is "Commemorating the Past, Celebrating the Present and Embracing the Future Together." The event will begin with a parade, which will depart at 8 a.m. from the parking lot of New Covenant Ministries, 1760 Philips Road, Lithonia and end at Fairfield Baptist Church.
Following the parade, the community is invited to enjoy a day of fun, food and games being held on the church campus.
Vendor spaces are available for rent. The celebration will continue Sunday, Aug. 6, with one Homecoming Service at 9:30 a.m. Pastor Benton will be the speaker. A three-night revival will follow Aug. 7-9, with speakers Pastor Clinton McFarland of Grace Baptist Church on Monday, Pastor Marlin Harris of New Life Baptist Church on Tuesday and Pastor Keith Brooks, All Nations Praise and Worship, on Wednesday. Services will be held at 7 p.m.
Vendors who would like to participate at the upcoming fun day on Aug. 6 should contact the church for information regarding vendor fees: 770-482-7660.