Testingfg of Ads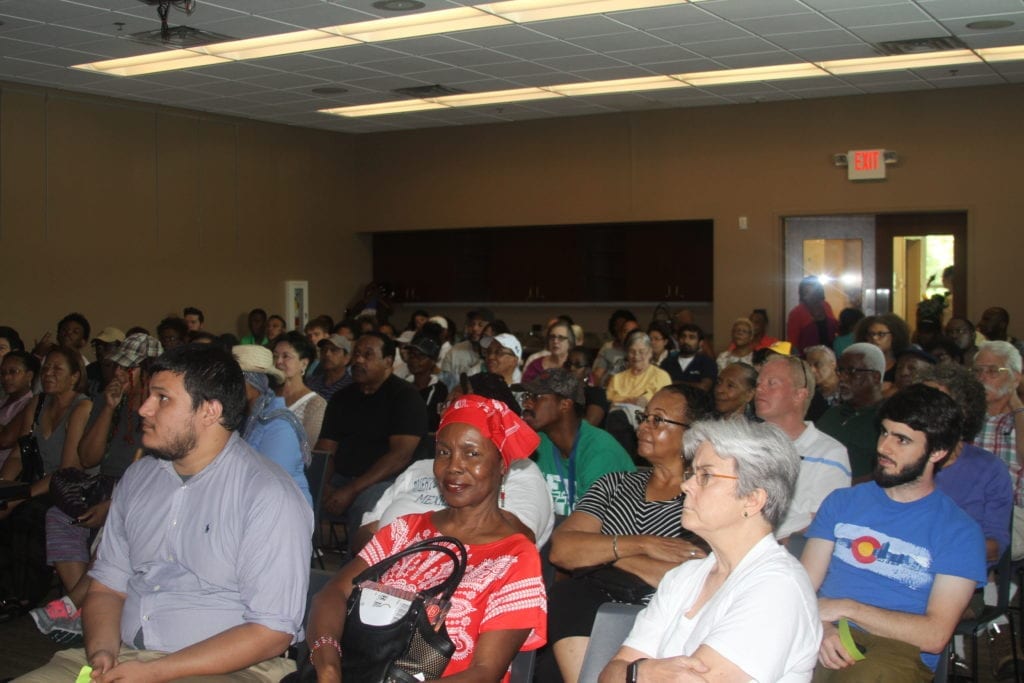 A crowd of people showed up to an evening solar eclipse workshop held on Thursday, Aug. 17 at the Hairston Crossing Library in Stone Mountain. Program participants received a free pair of eclipse glasses provided by NASA. Dozens of people hoping to snag a pair of the special solar glasses were turned away due to overcapacity. A Fernbank Science Center expert led a discussion on solar eclipses and viewing safety while fielding questions from an eager audience on topics ranging from the best viewing places, pets, and safely photographing the historic occasion.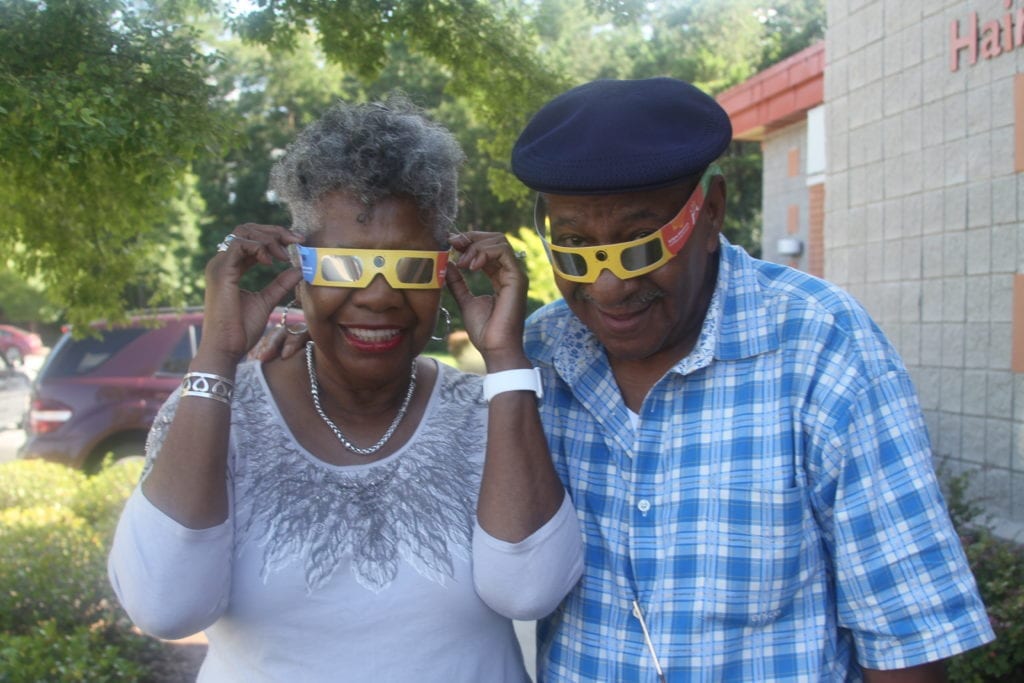 Justine and Victor McFarlane, who have 14 grandchildren, said they are excited about witnessing the solar eclipse.
"I might not be around to see the next one. This is a once-in-a-lifetime event," said Victor McFarlane.
Authorities are anticipating heavy traffic due to people traveling to get as close to totality as possible and recommend watching the eclipse from home or getting an early start. For more information about solar eclipses, see our solar eclipse guide here.