Testingfg of Ads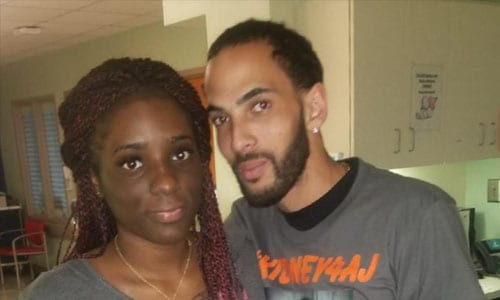 The parents of 2-year-old AJ Burgess and Emory Healthcare are making progress toward getting the life-saving kidney transplant the toddler needs, attorneys for the family say.
After weeks of protests from supporters demanding treatment for the child, Emory Healthcare officials met with the parents, Carmellia Burgess and Anthony Dickerson, along with their attorneys, Mawuli Davis and Harold Spence, on Monday. The meeting followed Emory's decision last Friday to move forward with permitting Dickerson, who is a 100 percent match, to donate his kidney to the toddler.
Attorneys said on Monday Dickerson must complete a series of tests before a transplant date can be set, but expressed their satisfaction that help is moving in the right direction and the transplant could be performed by January.
"Today's meeting was another positive step toward Baby AJ receiving his dad's kidney. We had another open and frank conversation with Emory officials who will be involved with the transplant team. In the next several weeks, Mr. Dickerson will complete the necessary follow-up appointments required for him to be cleared to donate one of his kidneys to his son. Baby AJ had to have a blood transfusion today so we are not sure how soon he will be released. The family appreciates the community's continued support and prayers," said Attorney Mawuli Davis of the Davis Bozeman Law Firm.
AJ was born without kidneys. His father volunteered to give him a kidney but the transplant initially was denied because he violated his parole. After mounting pressure from the public, Emory reversed its decision.