Testingfg of Ads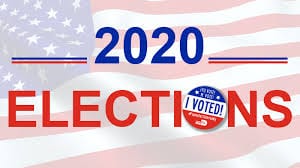 DeKalb Cultural Exchange breakfast to host candidate meet and greet

The DeKalb Cultural Exchange is hosting its monthly breakfast on March 14, 9 a.m., at the Greater Travelers Rest/House of Hope, 4650 Flat Shoals Parkway, Decatur.
The meeting will provide attendees the opportunity to interact with candidates, as well as learn how to use the new voting machines.
A representative from the Secretary of State's office will be offering a live demonstration on how to use the new voting machines and will be answering questions.
Stonecrest Citizens Coalition to host BOE candidates' forum
 The Stonecrest Citizens Coalition is hosting a forum featuring candidates running for the DeKalb County School Board. The forum will be held on  on Monday, March 16, 6:30 to 8:30 p.m. at First Afrikan Church, 5197 Salem Road, Stonecrest.
Candidates vying for districts 1, 3, 4 and 5 will present their platforms to the community.
The forum is a collaborative effort of the Stonecrest Citizens Coalition, First Afrikan Church Action Team and South DeKalb Improvement Association Education, Inc.
For more information, contact the coalition at 770-484-1652 or email sccga0118@gmail.com
Tucker Summit CID sets DeKalb candidates' forum
 The public is invited to attend a forum for candidates running for DeKalb County elected offices on April 16, 11 a.m. to 2 p.m., at the Stone Ridge Event Center, 1750 Stone Ridge Drive, Suite A, Stone Mountain.
Voters will meet candidates running for county and state seats in the district. Doors open at 10:30 a.m.
The forum will be hosted by Tucker Summit Community Improvement District, Tucker Northlake Community Development District and Tucker Civic Association.
CFDW to present Rockdale sheriff's candidates' debate
The Fourth Congressional Federation of Democratic Women will host a Rockdale County sheriff's debate on Tuesday, March 10, 7 to 10 p.m. at the Rockdale Auditorium, 903 N Main Street N.W., Conyers.
The five-way race includes incumbent Eric Levett,  J. Charles Burris, Donald Ferguson, Corey Hambrick and Moses A. Perdue.
 Rockdale BOC Chairman OZ Nesbitt to discuss re-election plans to move county forward
Board of Commissioners' Chairman Oz Nesbitt is holding a forum on Saturday, March 28, 12 p.m., at the Rockdale Auditorium, 903 N Main Street N.W., Conyers. County residents will get a chance to hear the Chairman discuss his plans to continue to move Rockdale County forward.
Conyers-Rockdale Caribbean Association to host candidate debate April 14
The Conyers Rockdale Caribbean Association, Inc. is inviting the public to attend the "What Have You Done for Me Lately?" candidate debate on Tuesday, April 14, 6 to 9 p.m.
The 2020 Get Out the Vote nonpartisan debate series will give community members a chance to meet candidates and learn their platforms. The location of the forum to be announced.
For more information, call 470-207-3666 or visit www.conyersrockdalecaribbeanassociation.org.
Antioch AME Stone Mountain to host 2020 candidate meet and greet

The Antioch AME Church Social Action Ministry is hosting a "Know Before You Go" Candidate Meet & Greet on Saturday March 21, 9 a.m. until 12 p.m. at Antioch AME Church,765 South Hairston Road in Stone Mountain. A free breakfast will be served from 9 to 9:45am.
"Voting is important, but knowing who you are voting for is critical", said Elayne Hunter who is a member of the ASA ministry. "It's important that people come out to meet the candidates and hear from them. Remember that an educated voter is by far the best voter."
For more information, contact Elayne Hunter at 404-861-5615.