Testingfg of Ads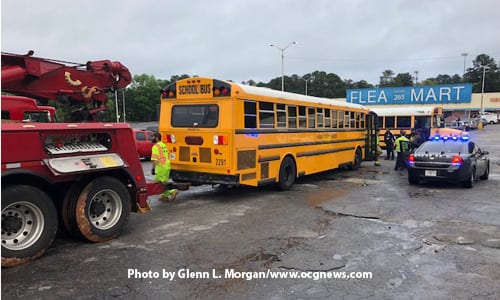 Eight students were injured this afternoon in an accident involving a DeKalb County school bus. There were 19 students from Champion Theme School and Cedar Grove Middle School on the bus, officials said.
The school bus was soundbound on I-285 near Glenwood when the bus made contact with a tractor trailer, school spokesman Andre Riley said.
The students were taken to the hospital and are being checked.