Testingfg of Ads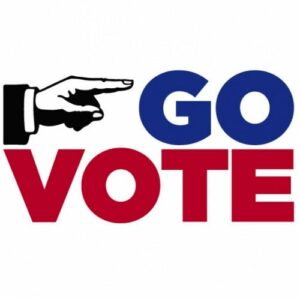 With the early voting period for the runoff elections coming to a close, Rockdale County's Supervisor of Elections Cynthia Welch is encouraging the community to get out and vote. The runoff Election Day is July 26. Early voting, which began July 5, ends July 22.
Voters can only request a Democratic or non-partisan ballot since there are no Republican candidates in the July 26 runoff.
So far, 1,206 (about 2.6 percent) of Rockdale's 46,156 eligible voters had cast ballots as of July 12. The numbers break down this way:
881 Democrats had voted in person, 125 had mailed in ballots. Total: 1,006.
77 had cast ballots as non-partisan in person, 123 had mailed in ballots. Total: 200.
Welch says she is optimistic voter turnout, though low, will surpass turnout seen in runoffs held in 2012 and 2014.
"In 2014, we had just under 800 in-person voters by the eighth day of early voting. In 2012, we had 549 for the same period. So, we're actually slightly higher. We're on track to surpass our previous early voting umbers," Welch said.
Welch said Republican crossover voting is contributing to the difference.
"Since there is no Republican ballot to pull for the runoffs, Republicans are requesting a Democratic ballot so they can still have a voice," Welch said.
In DeKalb County, Elections Director Maxine Daniels reported 1,054 in-person votes and 836 mail-in ballots had been received. DeKalb has 377, 561 active voters.
Rockdale Early Voting Hours:
8 a.m. – 4:30 p.m., Monday—Friday, July 5 – 19
8 a.m. – 7 p.m., July 20 – 22 (extended hours)
Location for Early Voting in Rockdale:
Rockdale County Board of Elections and Registration
1400 Parker Road, Lobby C
770-278-7333
Early Voting Hours in DeKalb
8 a.m. to 5 p.m., Monday through Friday, July 5-22
Location for Early Voting in DeKalb:
DeKalb County Voter Registration & Elections Office, 4380 Memorial Drive, Suite 300
Decatur
404-298-4020