Testingfg of Ads
LITHONIA, GA–Family and friends honored DeKalb County community activist John Evans on Sunday, Jan. 31, 2021 with a drive-through birthday celebration.  Evans turned 88 on Jan. 29.
NAACP DeKalb President Teresa Hardy helped family members and others to coordinate the event, putting up banners and decorations under overcast skies and damp weather for the special celebrant.
"Under him, I learned a lot as it relates to fighting for our people," said Hardy.
Evans had served as president of the DeKalb branch of the NAACP for 16 years before Hardy took the helm in 2016 when he retired to focus on his own civil rights organization, Operation Lead.
Following state-mandated protocols due to the COVID-19 pandemic, dozens of well-wishers wore their masks during the event as they greeted Evans, took pictures and gave him gifts. Attendees in return received goodie bags and cupcakes.
Photos and Video By Glenn L. Morgan/ ocgnews.com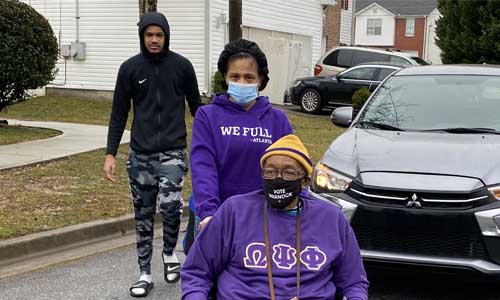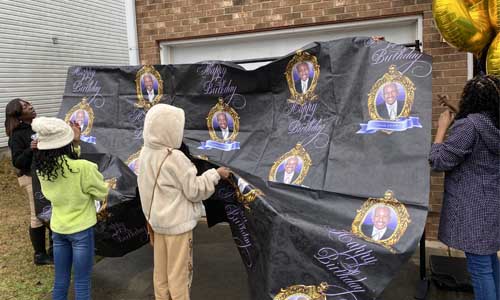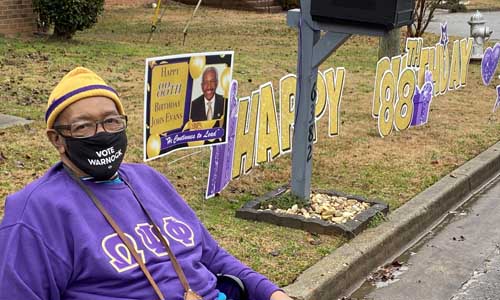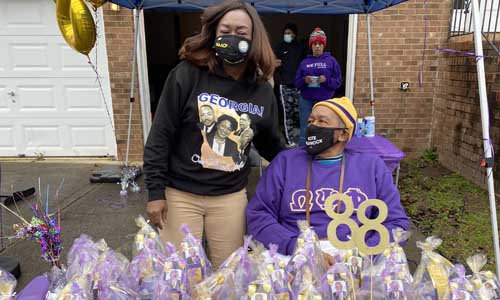 John Evans turns 88 Jan. 29, 2021. To watch the video, click