Testingfg of Ads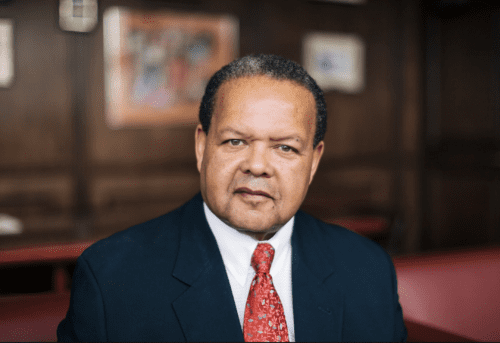 After a nationwide search, the DeKalb County Board of Education has named Dr. Rudy Crew as the sole finalist in the search for a new superintendent.
During his career, Crew has served as chancellor of the New York City Board of Education, superintendent of Miami-Dade County Public Schools, and the state of Oregon's first-ever chief education officer. Most recently, Crew served as president of Medgar Evers College, a public college in New York City, for seven years.
"We heard from the community that it was paramount the candidate have deep experience as an educator, an administrator and a partner to parents, teachers and students," Board Chair Marshall Orson said. "We are excited to not only have found a finalist who meets these criteria, but also has more than a quarter-century of experience in leading school districts, including a strong track record in heading two of the nation's largest urban districts. This positions him well to lead the DeKalb County School District, which is the third largest school system in Georgia."
Crew is expected to sign a contract with the DeKalb County School District (DCSD) in May and formally assume the role of superintendent on July 1, 2020.
Superintendent Ramona Tyson will continue to lead the District until Crew steps in and will coordinate with him to ensure a smooth transition.
The district plans to host virtual town halls with Crew on April 29 and April 30, 6:30 – 7:30 p.m.
The public is invited to submit questions in advance by emailing dcsdsupesearch@dekalbschoolsga.org or calling 678-676-0722. Questions should be submitted by noon on Tuesday, April 28. The town halls will be available to view live online at https://www.dekalbschoolsga.org/communications/dstvand via broadcast at DSTV 24, which is available to residents within DeKalb County with Comcast cable television.
During the 14-day public input period, Crew will also participate in a series of additional virtual meetings, including:
• Meetings with DCSD cabinet and principals
• Press briefing
• Meetings with the DCSD teacher advisory council and student advisory committee
• Meetings with elected officials and community leaders
Once Crew assumes the superintendent position in July, he will schedule additional meetings to get to know the community, including staff, students, parents, faith-based leaders, civic leaders, business leaders, nonprofit groups, etc. Meetings will take into consideration the guidelines for COVID-19 at the time.