Testingfg of Ads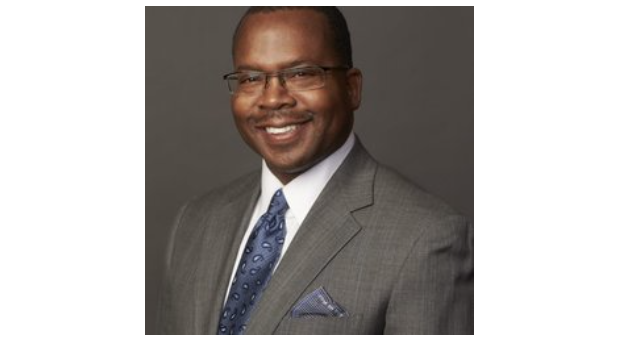 Dr. Naim G. Shaheed, DPM, is excited to return for the fourth consecutive year as chair of the 100 Black Men of DeKalb County's 2019 Casino Royale Scholarship Gala, and he's inviting the community to join him in supporting the black-tie event.
The gala, which raises scholarships for high school graduates of the organization's Leadership Academy mentoring program, will be held on Aug. 10, 6 p.m., at the Hyatt Regency Hotel, 265 Peachtree St., Atlanta.
"I've been coming back year after year to serve as chair because I enjoy building on our Leadership Academy's success and I believe that it is critical for our community, particularly, our businesses to support our youths," said Shaheed.
Shaheed has a long history of community service and a distinguished career as one of metro-Atlanta's leading podiatrists. During the 1996 Olympics in Atlanta, he served on the physicians committee, where he was assigned to the foot and ankle divisions and was responsible for the care of athletes from all over the world.
Today, Shaheed serves as the troupe physician for Atlanta's Ballethnic Dance Co. His appointments include serving as chief of staff at Emory Hillandale Hospital and serving on the Emory Healthcare Board of Directors. Through his private practice, Ankle and Foot Centers of Georgia, he treats several collegiate and professional athletes at his offices located at Emory Hillandale Hospital, 6000 Hillandale Drive, Suite 125, Lithonia/Stonecrest; and at the Emory University campus, 550 Peachtree St., Suite 1615, Atlanta.
Shaheed said he prides his volunteer work with the 100 Black Men of DeKalb. The group's Leadership Academy, he said, has a 97 percent success rate with students in the program matriculating to the nation's top colleges.
"A large majority of the students who participate in our Leadership Academy are from single-family households and they need that extra hand to help with college expenses," Shaheed said.
Last year, the nonprofit mentoring organization, which is open to students in grades 6-12, provided six of its graduates with scholarships. This year, 10 students will receive scholarships at the gala, Shaheed said.
"Our goal is to provide not only scholarships but to expand the Leadership Academy's programs for students," said Shaheed.
Tracye Hutchins, co-anchor of CBS Morning News, and radio personality Jarard J, of 107.5/97.5 (WAMS), will co-host the Casino Royale Scholarship Gala.
Guests attending the event will be entertained by the smooth sensations of Atlanta-based R&B group SILK. Violinist Brianna Robinson will perform as guests arrive to enjoy Las Vegas-style casino games, raffles with fabulous prizes, and a live and silent auctions.
For more information, visit the 100 Black Men of DeKalb County, Inc. at 100bmod.org.