Testingfg of Ads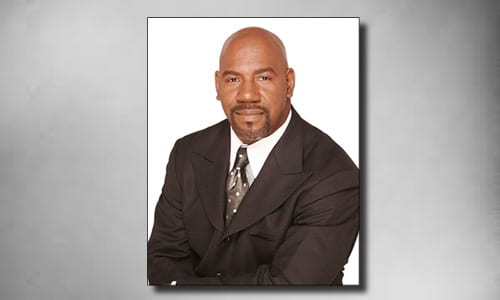 Dr. Benjamin Gaither, senior pastor of Stronghold Christian Church in Lithonia, will be the keynote speaker at the Kingdom Builders Gospel Awards Second Annual Prayer Breakfast.
This year's event will be held on Saturday, April 21, 9 a.m. to noon, at Revolutionary Grace Church, 6631 Highway 42, Rex, Georgia. Pastor Gaither will be speaking on the theme:"Radical Faith for Radical Times."
"When you trust and have faith in the power of God's Word, then you can rest in His ability to respond to your faith," said Pastor Gaither.
Pastor Gaither has received numerous accolades for his dedication through servant leadership. He is the recipient of the Atlanta Gospel Choice Award, for outstanding pastoral leadership, and recognized in Who's Who in Black Atlanta for his achievements.  For more than 25 years, he has served as a law enforcement officer with the Department of Public Safety of DeKalb County.
The prayer breakfast will highlight the importance of the relationship between prayer and faith and engage attendees in lively praise and worship with recording artist Darryl Peek, founder of In the Mix Radio Show and Lead Vocalist for the African American Philharmonic Orchestra, and Elder Donna Frazier, producer of Metro Café: Sanctified in the City, will serve as mistress of ceremonies.
Co-Pastor Alicia Cardwell Alston of Revolutionary Grace Church, who founded the Kingdom Builders Gospel Awards, said attendees can look forward to a powerful time of inspiration, enrichment, and encouragement.
"The power of prayer transcends our life circumstances and situations and allows us to stand strong in faith regardless of life's ups and downs. Our faith connects us to the power of prayer," Pastor Alston said.
Vendor opportunities are available. For more information and to register, visit www.kingdombuildersawards.com/prayer-breakfast or call 404-536-0864. Tickets are $30 and include a buffet breakfast. Proceeds from the breakfast will benefit the 2018 Kingdom Builders Gospel Awards, which honor outstanding leaders in the Christian community.
For more information, visit: www.kingdombuildersawards.com.