Testingfg of Ads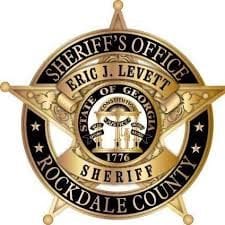 The three people that Rockdale County Sheriff's deputies found dead at 4122 Sweetwater Lane in Conyers on Dec. 2 are believed to be the result of a domestic dispute, according to authorities.
Authorities said in a news release today that the three deceased persons knew each other and were related. Deputies found the victims after responding to a welfare check at the residence around 2:30 p.m. on Monday.
The deceased persons have been identified as Michael Curry, 50, Conyers; Jaydah Curry, 25, of Conyers; and Joshua Baker, 19, address unknown.
The Sheriff's Office is continuing its investigation into the case, said spokesman Lee Thomas. Updates will be provided as they become available, Thomas said.