Testingfg of Ads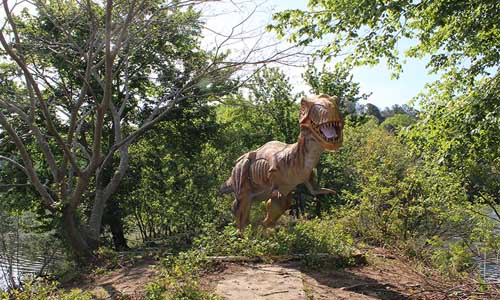 Dinosaurs are returning to Gwinnett County's parks as part of the "Meet Me in the Park" program which encourages families to use parks for fitness and exploration.
Statues of eight dinosaurs will be placed in Gwinnett County parks, and clues to their locations will be shared on Facebook and Instagram @GwinnettParksandRec.
Park patrons are encouraged to take selfies with the dinosaurs and share them with the hashtag #MeetMeAtThePark.
Prehistoric celebrities that may be found in the parks include Citipati, Daspletosaurus, Maiasaura, Pachycephalosaurus, Pterodactyl, Dilophosaurus, and Stegasaurus.
The dinosaur scavenger hunt is expected to last throughout the summer, so there's plenty of time to join in the fun. Those visiting the parks are encouraged to follow CDC guidelines and practice social distancing.
The "Meet Me at the Park Play Spaces" grant program is a collaboration between the National Recreation and Park Association and the Walt Disney Company. The grants are awarded to park and recreation agencies that submit the best ideas to help make outdoor play accessible to children and families in underserved communities.
A map of Gwinnett's parks can be found at GwinnettParks.com.