Testingfg of Ads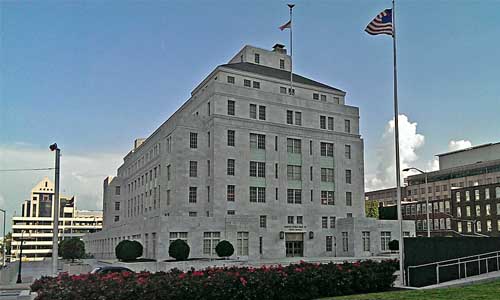 Demonstrators plan to protest the federal government shutdown and economic inequities on Jan. 23, 11 a.m. to 1 p.m., outside the MLK Federal Building, 77 Forsyth Street S.W. in downtown Atlanta.
Dr. Tarece Johnson, Ed.D., who is organizing the event, is partnering with Alliance for Black Lives, Multicultural Jewish Alliance and the Georgia Alliance for Social Justice to host the rally.
Johnson is founder of The Global Purpose Approach and Global Purpose Academy, and a leader in Gwinnett Branch of the NAACP and the Alliance for Black Lives among other organization groups.
Johnson said the rally will be a peaceful demonstration.
"If the government reopens, we will still participate in a peaceful protest of systemic economic oppressions, injustices and inequities," she said.
She said confirmed speakers at On Common Ground News' press deadline include:
Richard Rose, President of the NAACP Atlanta
Kenyette Tisha Barnes, Georgia Alliance for Social Justice
Mary Hooks, Southerners On New Ground
Haroun Wakil, Georgia Streetgroomers
Johnson and organizers are urging the public to call Georgia's governor and state legislators to end the government shutdown; share stories related to economic inequities and the impact of the shutdown; learn about resources to help those impacted by economic injustice; and perform acts of kindness to help those in need.
For more information about the rally, visit https://www.facebook.com/events/221118482173316/. Hashtags: #GovernmentShutdownProtest