Testingfg of Ads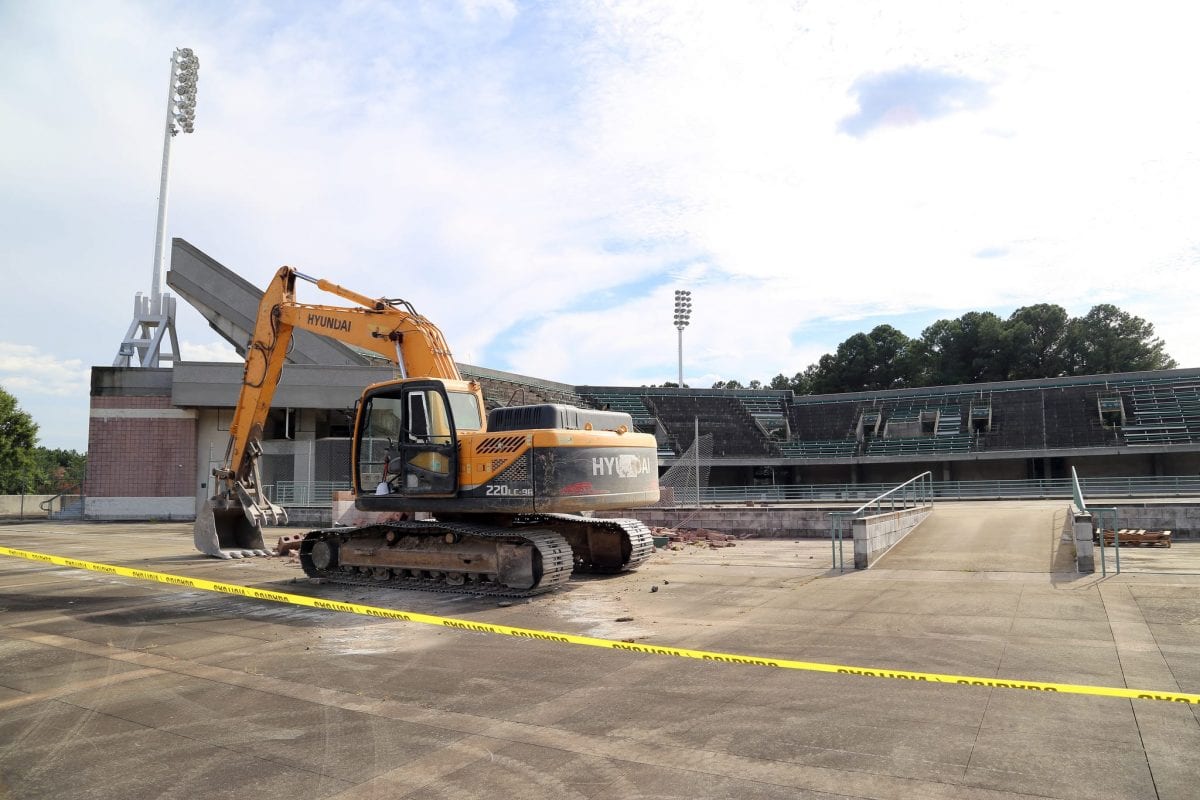 Demolition of the former Centennial Olympic Tennis Stadium in Stone Mountain officially began Aug. 1. Officials from Gwinnett County, the Stone Mountain Memorial Association and Evermore Community Improvement District expressed their farewells and shared their excitement about a new life for the site, which has been sitting empty for years.
Officials say demolition is expected to take about six months. A concrete stadium with about 7,200 seats, over a dozen outdoor tennis courts and a clubhouse were constructed to host the 1996 Games that catapulted Atlanta onto the world's stage.
Gwinnett County acquired ownership of the 24-acre tennis complex on U.S. 78 last October in exchange for a 35-acre parcel adjacent to the park's golf course.
"We are grateful to the Stone Mountain Memorial Association for working with us in our acquisition of the property," said Gwinnett County Board of Commissioners Chairman Nash. "Our goal is to demolish the existing structures and return the site to a green field to make it attractive to potential developers."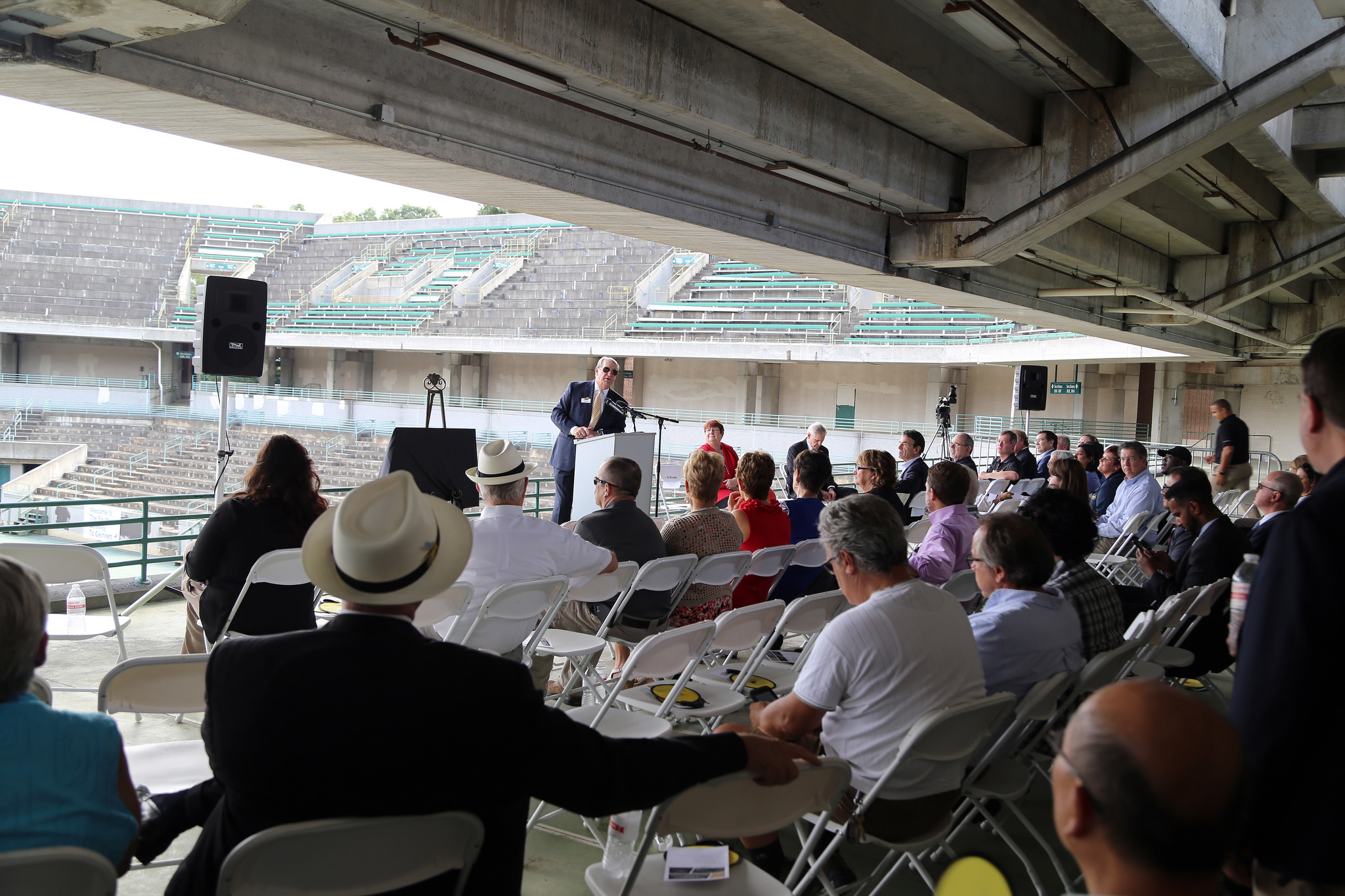 Nash said this is the first time Gwinnett County has acquired land with the intention of selecting a private firm through a competitive process to redevelop it.
Olympic tennis matches at the facility were televised around the world during 12 days in 1996, almost exactly 21 years ago.
"Memorabilia from the stadium will be saved for a future exhibit honoring the Olympic spirit that found a home in Gwinnett County," said Jim Brooks, executive director of the Evermore CID. He said the Gwinnett Sports Commission would be the stewards of the items.
"The county is poised to turn this site into a community asset. This gateway project will project a new image of Gwinnett County to everyone driving up or down U.S. 78 going to or from Atlanta," said District 2 Commissioner Lynette Howard. She reminisced about the Centennial Olympic Games and said that with Gwinnett's own bicentennial next year, she looks forward to whatever exciting new development takes shape there in the future.
During the demolition ceremony, District 1 Commissioner Jace Brooks shared memories of Andre Agassi and Lindsay Davenport both winning gold for the United States on the site.
"Now we are offering a new lease on life for this property, and I know the neighbors will gladly welcome a new development here," Brooks said. "I'm excited to see what unfolds."