Testingfg of Ads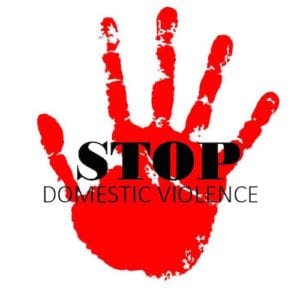 DeKalb County Solicitor-General Sherry Boston is bringing together citizens, law enforcement, advocacy groups and survivors for her sixth annual resource fair and symposium on domestic violence.
The "Building Bridges, Making Connections, Coordinating a Community Response to Domestic Violence" event, which includes a complimentary breakfast, will be held Wednesday, Oct. 19, 8 a.m. to 12:30 p.m., at the Manuel Maloof Auditorium, 1300 Commerce Drive in Decatur, Georgia.
The program will feature Kimya Motley, an award-winning educator, philanthropist, and domestic violence survivor. In 2011, Motley and her then 10-year-old daughter were shot and wounded by her ex-husband. After surviving the attack, Motley later founded Haven of Light International, a non-profit organization designed to assist families with the rebuilding process following abuse.
"We invited Kimya to speak this year because of her powerful story of triumph. Kimya turned her pain into purpose by creating an organization aimed at helping others who have endured similar circumstances. She is an inspiration," said Boston.
In addition to featured guests, the symposium will include resource materials and in-depth, expert-guided discussions on a variety of domestic violence related topics such as "What is a Coordinated Community Response?;" "The Dynamics of Domestic Violence;" "Law Enforcement: Investigation and Prosecution;" and "Domestic Violence and the Immigrant/Refugee Community."
The event coincides with National Domestic Violence Awareness Month. According to the National Coalition Against Domestic Violence, one in 3 women and one in four men have been physically abused by an intimate partner.
"Domestic violence is a pervasive problem. My staff and I want to be a part of the solution," said Boston. "Our Special Victims Unit can work with citizens to get the assistance they need – whether it's a protective order, criminal charges or a safety plan. We want to do everything we can to stop this vicious cycle of violence."
Other symposium participants and partners include the DeKalb County Police Department, DeKalb County Sheriff's Department, The Women's Resource Center to End Domestic Violence, Raksha, Beverly Cunningham Outreach Program, DeKalb Volunteer Lawyers Foundation, GAIN and the Latin American Association.
This event is jointly sponsored by Vanlanduyt Giles, LLC, The Panitch Law Group, and the law office of Rachel St. Fleur.
To RSVP, contact Community Prosecutor A'Sheika L. Penn at ALPenn@dekalbcountyga.gov or 404-371-2820.