Testingfg of Ads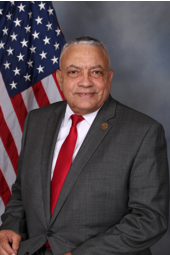 DeKalb County's Public Safety Director Joseph "Jack" H. Lumpkin will serve as  interim police chief until a replacement is hired, DeKalb CEO Michael Thurmond announced.
Lumpkin will temporarily take over the duties of James Conroy, who retired on April 30. Thurmond said the interview process is underway for the position.
Appointed in January 2018 by Thurmond, Lumpkin oversees police, fire rescue, animal control, emergency management, 911 and medical examiner services.
Lumpkin has more than 40 years of experience in Georgia law enforcement including police chief positions in Savannah-Chatham County, Athens-Clark County, Albany and Toccoa. He most recently served as the chief of the Savannah-Chatham Metropolitan Police Department from 2014 to 2018.
He presently serves on the board of directors of the International Association of Chiefs of Police. He previously served as a vice president for the National Organization of Black Law Enforcement Officers (NOBLE). The Georgia Association of Chiefs of Police recognized Lumpkin as Police Chief of the Year in 2014 and he was recognized by Georgia NOBLE in 2003 as Police Officer of the Year.
Lumpkin received degrees from Brenau University and Columbus State University and is a graduate of Leadership Georgia as well as leadership programs in Athens, Toccoa, Albany and Savannah. He also is a 2017 graduate of the Federal Bureau of Investigation's (FBI) National Executive Institute, which is designed for senior FBI leaders and heads of local, state, federal and international agencies with over 500 sworn officers.