Testingfg of Ads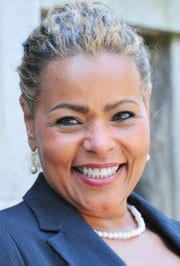 DeKalb County Clerk of Superior Court Debra DeBerry will host the 8thAnnual Adoption Day in DeKalb on Friday, Nov. 16,as part of National Adoption Month.
A celebration lunch for the families will be served before the ceremony finalizing their adoptions will take place in the Judicial Tower of the DeKalb County Courthouse in Courtrooms 5C and 5D beginning at 1 p.m.
November is recognized as National Adoption Month. The purpose of National Adoption Month is to focus attention on children in the Child Welfare system that are in foster care and freed, waiting to be adopted. National Adoption Day is Saturday, November 17, 2018.
Judge Gregory A. Adams and Judge Tangela Barrie will hear the adoptions.
"I am delighted to partner with the judges for such a wonderful and inspiring celebration," said DeBerry.
For more information, Fayron Woodley in the Adoptions, Appeals, and Passports Office of the Clerk of Superior Court at 404-687-3873.