Testingfg of Ads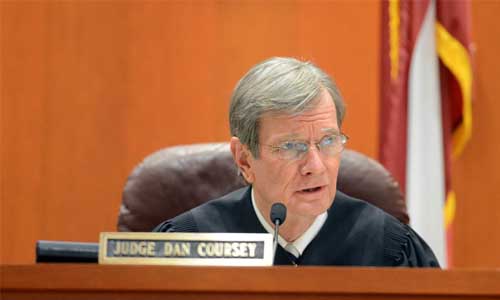 DeKalb County Superior Court Judge Daniel Coursey presided over the trial.
Tracy Renee Mitchell, 47, will serve 15 years in prison for the vehicular homicide in connection of a friend that she drove over after a night of drinking.
Mitchell was convicted of Homicide by Vehicle in the First Degree, Hit and Run, and Reckless Driving for the death of Emily Cameron, 33.
The fatal incident happened on Nov. 11, 2015 following a night of dinner and drinks between the two friends. Though appearing to be visibly intoxicated, Mitchell refused a restaurant manager's offer of a ride-sharing service and instead got behind the wheel of her vehicle. She was captured on surveillance video dropping the victim off at her Arizona Avenue apartment in the Northeast Atlanta section of DeKalb.
As the victim exited the car, Mitchell suddenly accelerated in reverse, throwing the victim from the car and running over her body after striking a parked vehicle. When Mitchell's car came to rest, she exited the car, stood over her friend's body, returned to the driver's seat, and fled the scene. She surrendered to authorities later the next day.
During trial, Mitchell blamed a vehicle defect for the sudden acceleration and resulting crash. Prosecutors refuted those claims through expert testimony from the vehicle's manufacturer.
The case was prosecuted by Senior Assistant District Attorney Josh Geller with assistance from ADA Jep Bendinger and DA Investigator Terri Jackson. Detective Tom Gleason of the Atlanta Police Department led the initial investigation.