Testingfg of Ads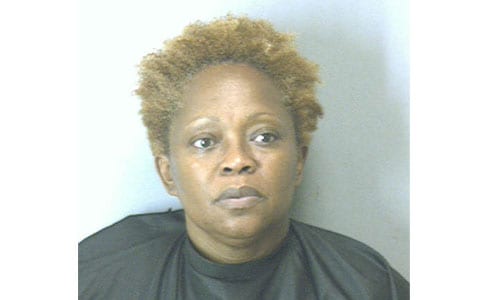 Pamela Ballin, 56, will be sentenced on Tuesday, June 6, 9 a.m., for the bludgeoning murder of her husband, Derrick Ball, Sr., 53, a Lithonia businessman. DeKalb County Superior Court Judge Gail Flake, who presided over the case, will sentence Ballin.
DeKalb County District Attorney Sherry Boston announced Pamela Ballin's retrial ended in a conviction on May 26. Ballin was charged with murder, felony murder and aggravated assault in the nearly 8-year-old case.
Mr. Ballin was attacked on Dec. 29, 2009 inside the couple's Turnbridge Wells Road home in Lithonia and he later died in the hospital. Authorities say they believe Pamela Ballin was motivated by two life insurance policies totaling $1.2 million. Her husband owned a landscape company located on Stone Mountain-Lithonia Road in Lithonia.
Authorities say Pamela Ballin staged the murder scene to look like a home invasion, after beating her husband in the head nearly a dozen times with a statue. The statue was found next to his bloodied body.
Authorities were summoned to the home by Pamela Ballin, who called 911 claiming burglars were in her home. She told police she was hiding in her upstairs bedroom closet and could hear her husband and other unfamiliar voices downstairs. Police found the victim barely conscious near the front door.
While several items of furniture were in disarray, authorities found no signs of forced entry or evidence of intruders. A crime scene reconstruction expert testified at trial that the crime could not have occurred in the manner described by the defendant and that various elements of the crime scene were purposely staged.
Following an extensive investigation and several interviews during which Pamela Ballin presented a series of inconsistent statements, Pamela Ballin was arrested and charged with murder. She was indicted in 2013 and convicted of murder in 2014. She was granted a motion for new trial in 2016, following a defense challenge regarding the testimony of a State expert.
The case was prosecuted by Deputy Chief Assistant District Attorney Yolanda Mack with assistance from Senior ADA Zina Gumbs and DA Investigator Brooke Wandel. The DeKalb County Police Department led the initial investigation.