Testingfg of Ads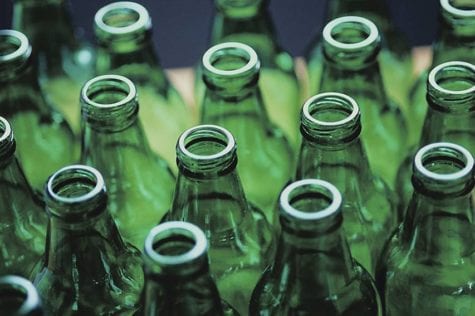 The DeKalb County Sanitation Division is launching a glass recycling drop-off program. Effective Monday, July 17, DeKalb residents can no longer place glass in curbside recycling bins for plastics.
An official launch event will be held Thursday, July 13, at 10 a.m., at the Sanitation Division administration building, 3720 Leroy Scott Drive, Decatur.
All recycling collected at the drop-off locations will be used for manufacturing new glass containers and fiberglass. Before dropping off glass containers, residents should rinse all food and liquids. Only food and beverage glass containers that are blue, green, clear or brown glass will be accepted. The drop-off locations will not accept pane glass, light bulbs, ceramic glass or non-beverage and non-food containers.
The DeKalb County Sanitation Division's glass recycling drop-off program offers 16 locations where county-operated glass recycling containers will be placed in parks, recreation centers, fire stations, libraries and Target store parking lots.
Glass should be separated from other recyclable materials. For residents who don't want to sort their glass and drop it off at a recycling center, they should throw it away with the rest of the non-recyclable trash.
Glass recycling containers will be available in each district. For a complete list of locations, please visit www.dekalbsanitation.com.