Testingfg of Ads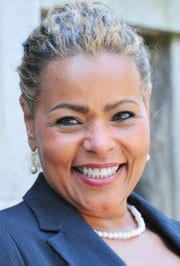 DeKalb County Superior Court Clerk Debra DeBerry and the Georgia Superior Court Clerks' Cooperative Authority are hosting two free notary training sessions on Friday, March 8. The first session is 9 a.m. to 10:30 a.m. and the second session is 11 a.m. – 12:30 p.m., at the Maloof Auditorium, 1300 Commerce Drive, Decatur.
This training workshop is open to the public and highly recommended to anyone who is a notary public in the State of Georgia or would like to become one. It is important to remember that a notary public should perform their duties to the utmost extent of the law. Failure to do so could result in costly lawsuits and penalties as a notary is liable for his or her actions.
Contact Twinette Jones to reserve your seat to attend either session by calling 404-371-2250 or  e-mail tajones@dekalbcountyga.gov by Tuesday, March 20.