Testingfg of Ads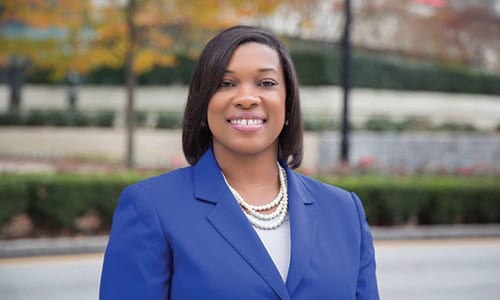 DeKalb County Solicitor-General  will discuss her office's work as advocates for victims during the DeKalb Cultural Exchange, hosted by DeKalb County School Board Member Vickie Turner and Stonecrest City Councilman Rob Turner. The monthly breakfast will be held on Saturday, April 20, 9 to 11 a.m., at the House of Hope in Decatur.
Coleman-Stribling was selected as keynote speaker to recognize National Crime Victims' Rights Week.
"National Crime Victims' Rights Week is nationally recognized during the week of April 7, but we have chosen to raise awareness about the rights of victims, as well as the services available to our victims throughout our office and our resources partners, all month," said Coleman-Stribling. "The Turners have done a great job curating a monthly event that engages our community around pertinent topics. To be invited to speak helps my office inform our community and strengthens the relationship we need with the community to make a better, safer DeKalb."
The Turners have hosted the monthly cultural exchange for over a year. Their goal is to engage their community by educating them on various topics and resources available throughout DeKalb County.
"We created the DeKalb Cultural Exchange to help the public better understand what is happening in our community, especially in regards to our government. It's a daunting and nuanced process. So it is vital to have our Solicitor-General explain the work she's doing to help those going through the criminal justice system," explained Stonecrest City Councilman Rob Turner.
The DeKalb Cultural Exchange breakfast is free and open to the public. For more information, email thedekalbexchange@gmail.com.