Testingfg of Ads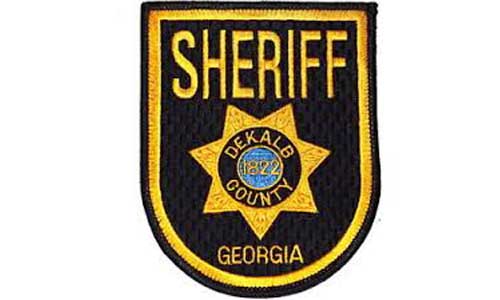 The DeKalb County Sheriff's Office is investigating a second apparent suicide this month by a DeKalb County Jail inmate.
According to authorities, Atanta resident Nakia Rashawn Bond, 26, was found non-responsive in his cell on July 31, during a security check. Bond was pronounced dead by the DeKalb Medical Examiner after the jail's medical staff administered emergency medical services. No official report has been released, and the incident is being investigated as an apparent suicide.
"Our entire jail management process is driven by concern for the safety and well-being of individuals in our custody," said Sheriff Melody Maddox. "We deeply regret any loss of life on our watch and will continue to ensure that we are doing all we can to prevent these occurrences."
Maddox says that while the agency has a comprehensive, accredited program of medical and mental health services for inmates, she plans to assess those procedures for areas of possible improvement.
Bond had been in custody since his arrest on April 29, 2020. Warrants indicate that he was facing multiple charges, including Rape, Aggravated Sexual Battery, Cruelty to Children, and Battery/Substantial Bodily Harm from incidents that allegedly occurred in Stone Mountain, Georgia in February 2020. He also had charges related to possession and distribution of contraband to other inmates while he was in custody.
Another inmate,  Marcos Torres-Diaz, 42, of Atlanta died earlier this month. He was arrested on July 13, and placed in custody in the jail's COVID-19 quarantine housing unit. Authorities said hours later, he was found non-responsive in his cell and transported to DeKalb Medical Center on July 15, where he died.  The incident is being investigated. The DeKalb Medical Examiner's report has not been released.
According to arrest warrants, Torres-Diaz was facing multiple felony sex offense charges, including two counts of Rape, two counts of Criminal Attempt to Rape, two counts of Aggravated Child Molestation, and four counts of Aggravated Sexual Battery. The alleged incidents dated back to 2012 and involved minor age victims.