Testingfg of Ads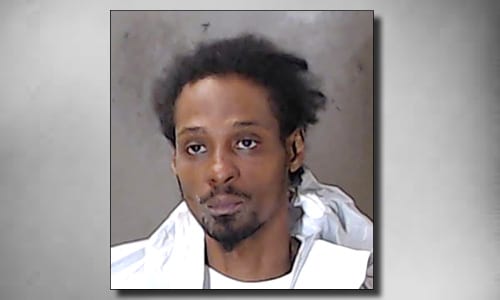 The DeKalb County Sheriff's Office Fugitive Unit has arrested 36-year-old Royce Alex Stewart, a suspect in the murder of a female juvenile and an adult male.
The DeKalb County Sheriff's Office received warrants issued by the Decatur Police Department on March 25 for the arrest of Stewart, who is charged with two counts of murder and one count of theft by taking at Trinity Walk Apartments in downtown Decatur.
According to the murder warrants, Stewart allegedly caused the victims' deaths by assaulting them both with a knife.  No motive was given for the attacks.  A separate warrant charges him with the theft of a 2014 Ford Mustang convertible.
Sheriff's office investigators apprehended the suspect without incident in an area near Mercer Woods Subdivision in southeast DeKalb County.  Following a car chase and a foot pursuit, investigators – including officers from the Decatur Police Department, the DeKalb Police Department, the DeKalb Marshals' Office, Bureau of Alcohol, Tobacco and Firearms, and the U.S. Marshals Service – isolated and after several hours, arrested the suspect.