Testingfg of Ads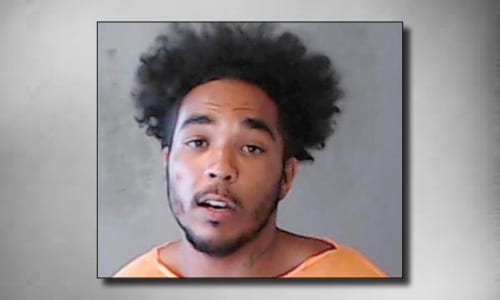 Edward Gerard Orlando, 23, of Decatur, was indicted by a Grand Jury in May 2018 but did not appear in DeKalb County Superior Court on June 12, 2018 to face charges of Armed Robbery and Theft by Receiving Stolen Property.
When the DeKalb Sheriff's Office Fugitive Unit attempted to serve a bench warrant issued for his Failure to Appear, Orlando took refuge in an apartment on Shellbark Road in Decatur. Adjacent units were evacuated as a cautionary procedure and Sheriff's Office SWAT unit negotiators were brought in to secure his surrender.
Orlando was taken into custody without incident and transported to the DeKalb County Jail.
The charges resulted from an incident on Oct. 22, 2017 on Glenwood Road in Decatur when, according to warrants, the suspect allegedly used a semi-automatic handgun to rob two individuals of cellphones, jewelry and money.  Orlando was apprehended at the scene by DeKalb Police, who were nearby. Authorities say two other alleged perpetrators fled. The firearm in Orlando's possession was later determined to be stolen.