Testingfg of Ads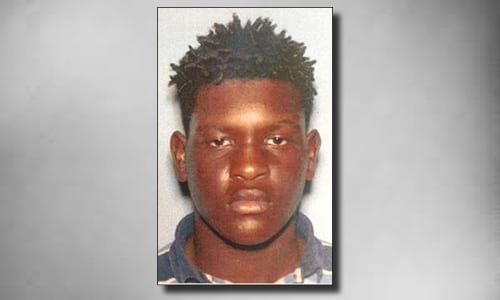 The DeKalb County Sheriff's Office Fugitive Unit, assisted by the DeKalb County Police Department and the Georgia State Patrol, have arrested Meshon Williams, 17, who was sought in connection with the shooting death of a 6-year-old boy. Williams was arrested on May 10.
The victim, Z'Mari Mitchell, was shot while inside his home on Sweetgum Lane in Decatur on Saturday, May 5, after Williams allegedly fired 31 shots at the house. The child, who was hospitalized in critical condition, died May 9 from the injuries he sustained.
The DeKalb Sheriff's Office received a warrant for Williams' arrest on May 5, on charges of Aggravated Assault and Aggravated Battery.  The warrant alleges that an argument over a social media post may have caused the shooting.
The charges were upgraded to Murder after the child died.
The public had been alerted that Williams was being pursued by authorities, and was considered armed and dangerous.
The DeKalb County Sheriff's Office Fugitive Unit located Williams in the Candler Road area, and together with DeKalb Police and the Georgia State Patrol, pursued him in a short car chase.  Williams jumped from the vehicle he was driving and began to run westbound along I-20.  Sheriff's investigators continued to pursue him on foot and discovered Williams hiding in the underbrush.  He was taken into custody without incident.
The vehicle driven by Williams remained in motion when he exited, and it subsequently hit a second vehicle not involved in the chase.  The unidentified driver was transported by Emergency Medical Services.
Williams is in custody at the DeKalb County Jail.
To follow the disposition of this case, including hearings, please go to https://ody.dekalbcountyga.gov/.  If you have difficulty reaching this site, please use Explorer as your browser instead of Google Chrome.