Testingfg of Ads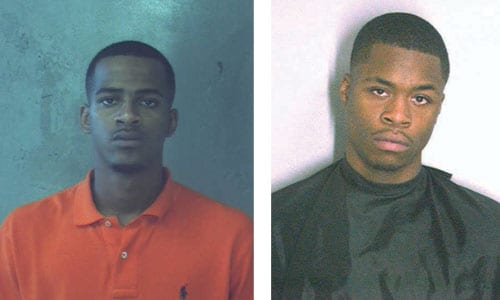 The DeKalb County Sheriff's Fugitive Unit has arrested 19-year-old Darnell Thompson of Decatur, considered a second suspect in the June 9 shooting death of Darin Thurman.
Deputies arrested Iran King, 19, of Decatur on July 3.
According to warrants issued, Thurman was shot several times as he sat in the driver's seat of a vehicle on Glenwood Road in Decatur. Witnesses say King knocked on the vehicle window, pointed a gun at the victim, spoke to him and opened fire.  Another witness observed the suspect removing items from the victim's vehicle after the shooting stopped.  Warrants allege that a handgun, wallet, cell phone and cash were taken from the victim's car.
Thompson was subsequently identified as a possible accomplice in the robbery and shooting, and warrants were issued for his arrest.
Thompson is charged with felony murder and felony armed robbery.  He was arrested without incident at a residence on Wild Springs Court in Decatur. He was booked into the custody at the DeKalb County Jail.