Testingfg of Ads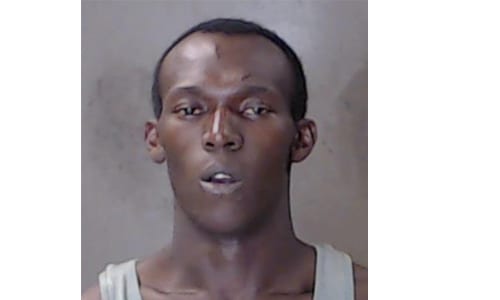 A man wanted in connection with a series of carjackings in DeKalb County has been arrested by the DeKalb County Sheriff's Office Fugitive Unit.
Thirty-year-old Azoumana Diarra of Clarkston, tried to run away from investigators yesterday, as they pursued him on foot near Memorial Drive and Rays Road in DeKalb County.  Sheriff's deputies were trying to serve several arrest warrants for Mr. Diarra issued on Sept. 5 by DeKalb Police.
The warrants allege that Diarra carjacked three people in Clarkston on Aug. 29 and Aug. 30, assaulting one of the drivers and fleeing the scene to elude police. According to warrants, Diarra allegedly involved a minor in the commission of the offenses.
Investigations by the DeKalb Sheriff's Office Fugitive Unit led to a business near Stone Mountain, where Diarra, was apprehended after a brief foot chase and assistance from DeKalb Police Department.
Diarra is charged with Aggravated Assault, Contributing to the Delinquency of a Minor, Fleeing or Attempting to Elude Police, and three counts of Hijacking a Motor Vehicle. He is in custody the DeKalb County Jail.